Description
Saturday, October 21st | 4:30pm-6:30pm
Join Bump Club Denver to celebrate the GRAND OPENING of Denver's FIRST Goldfish Swim School with FREE open swim and a tour of their new facility!
Current or new VIP members pay no enrollment fee, get one free class upon registration and will receive a free wet/dry bag for bathing suits!* All attendees will go home with a gift bag! Swim diapers must be worn (sold at Goldfish or included in gift bag while supplies last).
Showers and changing areas are available to all guests.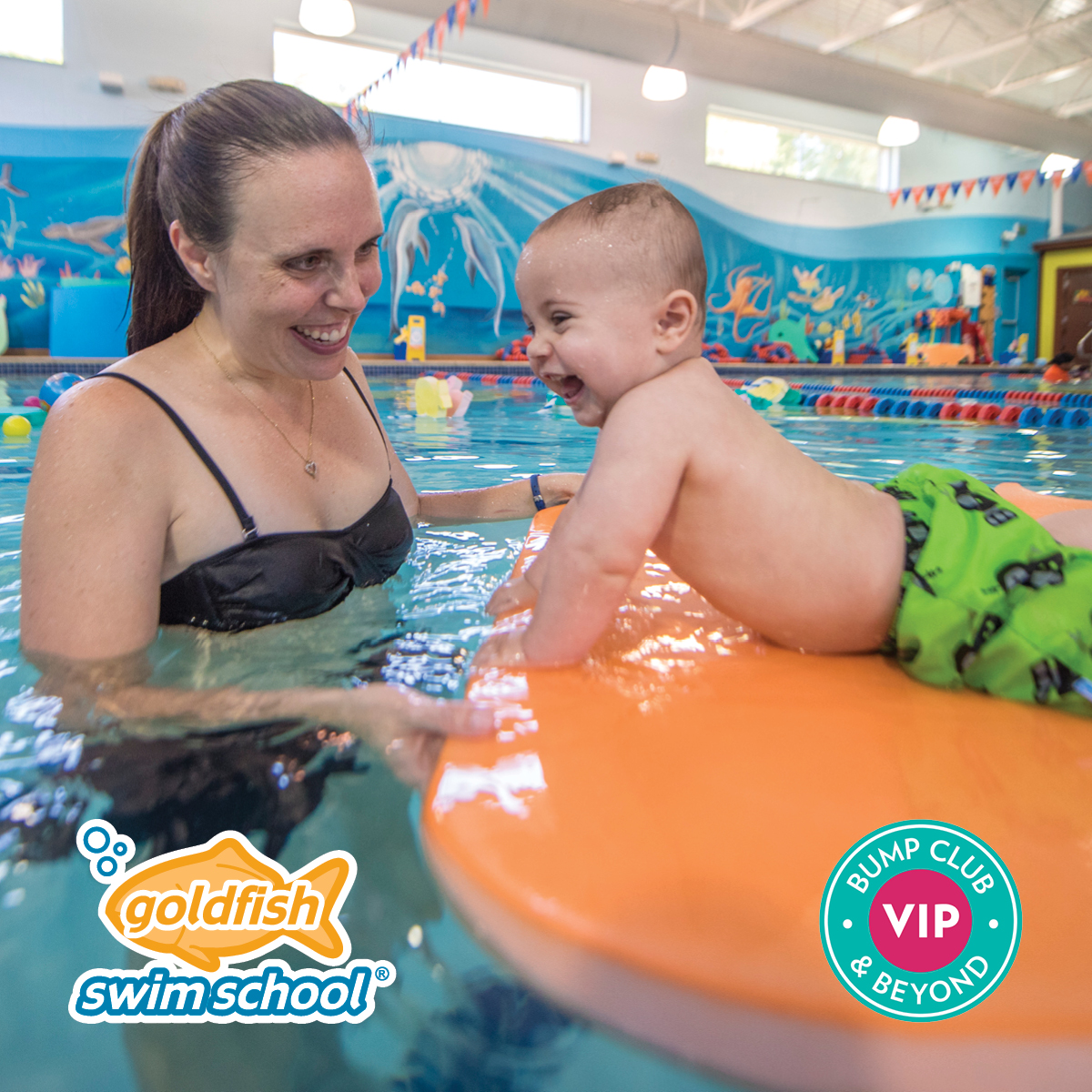 *Discount available for one child per family and is valid for existing or new Goldfish students (if existing, your next month's tuition will be pro-rated accordingly)
About Goldfish:
Goldfish Swim School (GSS), a unique swimming facility designed to enhance the learning, fun and safety for every child and parent who joins the Goldfish Swim School family, is opening in Stapleton this August! The swim school serves as an invigorating and fun place to be with best friends, make new friends and cultivate a love for swimming. In addition, for parents, it's a sense of comfort in knowing their kids are safe, nurtured and growing. Located at Central Park Boulevard and 50th Avenue in the Stapleton community, GSS will provide swimming lessons, family swim, parties, clinics and additional programing.
Pre-register for classes HERE and make sure to like Goldfish Stapleton on Facebook for updates!