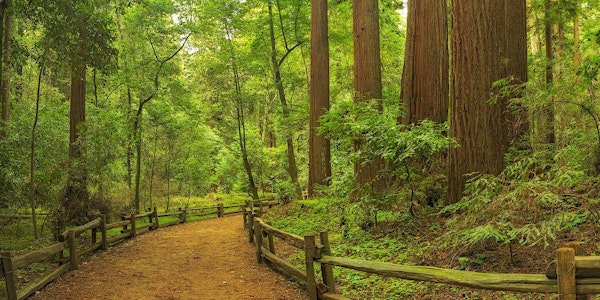 FREE Online Writing Retreat
Writing + Retreat + Space = Freedom
About this event
Feeling rushed, stressed, and like you have little if any time for yourself? Does it feel like everyone else gets the best parts of you, leaving you feeling depleted and yearning to remember why you came here?
I would love to take you into the woods.
Join me on a virtual journey through the Fall Creek trail in the Santa Cruz mountains, without leaving the comfort of your home. Over the next 5 days, one journaling prompt and picture will arrive in your inbox each morning. Leave behind responsibilities, laundry, and to-do lists . This will be a self-paced, no stress opportunity.
Sign up for this FREE at home Writing Retreat today.
I was inspired to create this after nature showed me time and time again how healing it can be when we quiet ourselves to be present in the now.
This course will only be available for a limited time. Register today.