Free Online Intermediate Java bootcamp for grades 5-8, will teach more advanced concepts in Java, a widely-used programming language.
About this event
This Intermediate Java course is a free bootcamp aimed at kids in grades 5-8, teaching the more advanced aspects of Java programming in a fast-paced hands-on environment. Prior Java experience is necessary, but only the basics! Students should know Java syntax, object declaration, basic for loops, and basic math. Everything besides that will be taught from a beginner perspective!
As they progress through this 3 hour session, they will participate in a series of mini lectures and projects. Students will need a computer and internet access. In addition, a modern browser is recommended (Chrome, Firefox). The kids will not have to download anything, the course is web-based. As an online course, we expect to have all the students' cameras on at all times, to make sure they're participating.
Java is a very popular coding language taught in high schools and colleges all around the world! It has uses in a variety of fields, from game development to android apps to crucial software tools integrated in the code base of big companies. In this advanced Java bootcamp, we will teach your child to code, edit and problem-solve in a structured and methodical manner. Once your child has mastered how code is structured, they will learn to implement core programming constructs through fun, practical exercises and projects resulting in their ability to create Java projects with confidence!
Please contact stempowertolearn@gmail.com if you have any questions!
Need to learn Java first? Check out our beginner bootcamp on August 1, 2021!
What Will Your Child Learn?
Our advanced Java classes are designed to teach advanced concepts with plenty of hands-on learning! We'll cover all the core principles of object oriented programming in an easy to understand way!
Main Content:
Arrays
Arraylists
2-dimensional arrays
Plus a review of basic Java concepts:
Statically typed languages vs dynamic
The importance of curly braces
Math, numerical operators
Data types (integers, floats, strings, booleans)
Variables and initialization
Selection (if, else if, else, switch statements)
Basic loops
Your kids will be occupied and engaged as our team of experienced programming experts and mentors teach kids Java in a fun, fast paced, and dynamic format.
ONLINE SESSION SETUP
Please make sure you have internet access and zoom installed. The zoom online session information will be send before the class starts. We will be using online java editor, so does not require other setup.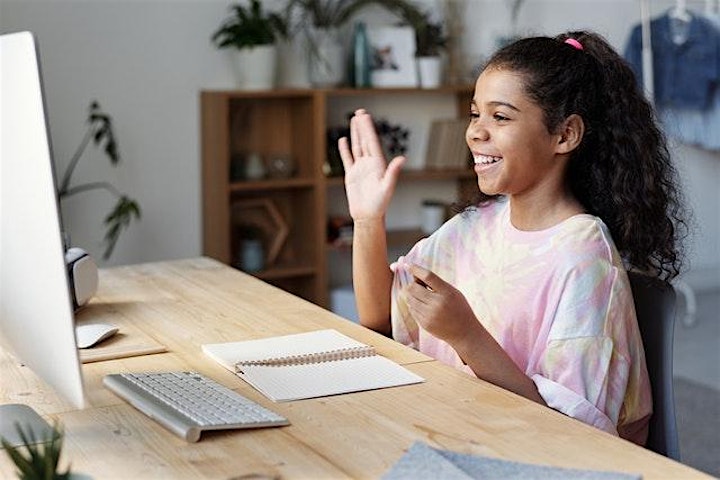 Organizer of Free Online Intermediate Java Bootcamp (3hr)
STEM Power To Learn is a non-profit 501(c)3 organization founded in early 2016 with the mission to kindle curiosity in STEM fields and embrace the power of learning. This organization is led by a team of passionate and highly motivated students from middle school to high school around the San Francisco Bay Area with help from our caring volunteers making a difference for both elementary and middle school students around the world.

We believe that everyone can learn new STEM skills, especially young kids. Through our specialty programs, in the form of engaging bootcamps, seminars, and learnathons, we want to inspire and help open new opportunities for young kids, as well as help develop their computer, programming, math, science, and technology skills through fun and creative project based learning. They will participate in highly specialized and motivational events and joyful programs, and these events will broaden their interest and knowledge, build discipline, character, and forge invaluable experience to their future endeavors.

As we continue to navigate this unprecedented COVID19 challenge together, to reduce the risk of our students, mentors, and staff, our popular classes will be resuming in online format this year beginning this summer. As we look ahead to classes this summer, we understand that there are many aspects involved with the transition to learning remotely. For the past few months, we have updated our existing class materials, flow, and activities to fit the online learning experience and ensure students are engaged through fun and creative projects with small group breakout sessions facilitated by our caring mentors. This also allows us to expand our presence, share our spirit of giving back to the community, and our passion to inspire and help open new opportunities for young kids in the STEM fields across the globe.
Our bootcamps are unique in both teaching method and training materials tailored specifically to foster the curiosity and critical thinking of young kids with plenty of support. Unlike other instructor lead online classes, our students are engaged through fun and creative projects with small (3-4 students) group breakout sessions. Students are occupied and engaged as our team of experienced programming experts and mentors teach kids in a fun, fast paced, and dynamic format. From student survey, students give our summer online classes an overall 5 stars rating and 97% of the students will recommend their friends to take our classes in the future.