FREE Online Fashion Swap - Webinar Thursday Jan 25, 2018

Thursday, January 25, 2018 from 9:00 PM to 9:30 PM (EST)
Event Details
Join us at @9pm NYC to learn how you can Swap your fashion items clothing, shoes, accessories & even home decor while saving money. You never have to repeat your outfits, declutter your closet, get new or gently used items for FREE while stacking your coins and preserve our wonderful green environment!
Please sign up to iluv2swap.com and start swapping. We will also cover best tips and practices for getting the most out of swapping online on this webinar.
Please be sure to connect with us on FB, IG, Twitter, Periscope, Youtube and Snapchat @iluv2swap. 
Everyone who shows up live on the webinar is going to get a special surprise, just for showing up live, paying attention and taking action. (But more on that on the webinar.)
Looking forward to Swapping knowledge with you all!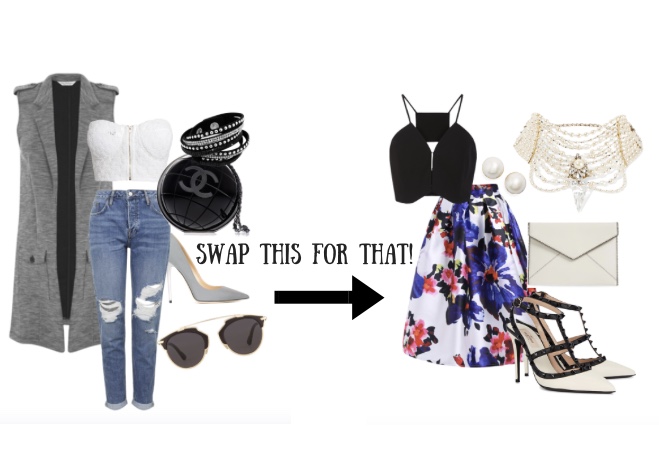 When & Where

Online webinar
New York
New York, NY 10120


Thursday, January 25, 2018 from 9:00 PM to 9:30 PM (EST)
Add to my calendar
Organizer
Odetta King  also known as the Swap Queen & Coin Strategist http://www.odettaking.com  is dedicated to teaching, coaching, consulting and helping her clients understand how to maximize their income and monetize their skills. She is also very passionate on preserving our green environment through her swap life movement  http://iluv2swap.com by educating and empowering others of the benefits of swapping fashion while staying true to her brand of saving money aka stacking coins.  She shares her collection of financial strategies and tactics to help you stack more coins specifically with your skills, ways to better increase your personal finance and swap fashion. The goal is to save more money, spend smarter & less,  invest more thus creating generational wealth.
Who wants to save money and get FREE items? www.iluv2swap.com
Should you have a specific financial needs that requires one on one help, then let's chat by booking your FREE discovery session and getting your free financial check up directly at www.odettaking.com/stackyourcoins. 
"I Luv 2 Swap Inc." is an online marketplace & 2 way platform to Swap, Buy or Sell clothing, shoes, accessories for Men, Women, Kids as well as Home Goods items with other members around the world. Swapping is the new shopping and a great eco-fabulous way to share and trade the love of fashion, help the environment, meet like-minded people and most importantly save MONEY!  
Our goal is to help promote sustainability and empower you to SAVE more $$$
Be sure to connect with us www.facebook.com/iluv2swap and https://www.facebook.com/groups/iluv2swap/