Free Online Class - Learn the Power of One-Stroke Calligraphy (Healing Art)
Cultivating a joyful, peaceful and forgiving heart through Tao calligraphy! Deepen love & forgiveness through the power of Tao Calligraphy!
About this event
Free online classes to learn more about one-stroke calligraphy and how to write it. Fridays from 2:00 to 3:00 PM Eastern (GMT -4).
Check for your local time here: https://www.worldtimebuddy.com
Experience the power and beauty of Tao calligraphy!
Hui-Ling Lin is a certified one-stroke Calligraphy Grandmaster Teacher. She is offering this special class for people to learn about one-stroke calligraphy. Thousands around the world have applied one-stroke calligraphy and its healing field to address all kinds of ailments and life challenges. Medical research has been undertaken and several positive results have been presented at medical conferences and in peer-reviewed medical journals.
Hui-Ling Lin also teaches people to write one-stroke calligraphy, which with Master Sha's unique system, is surprisingly "easy" to learn. It takes practice, but what would usually take years can be accomplished rapidly. However, one need not learn to write one-stroke calligraphy to reap the great many benefits of the one-stroke calligraphy healing field. Just by learning a few simple practices, we can harness and apply its power.
This revolutionary healing art is based on an ancient form of one-stroke calligraphy (Yi Bi Zi) that Master Sha learned from sole lineage holder, Professor Li Qiu Yun. At over 100 years of age, Professor Li passed this unique lineage to Master Sha, who with his life-long training and mastery of ancient philosophies, healing arts, spiritual practices and more, developed this special Oneness writing further, to bring the essence, frequency and vibration of Tao Oneness into each calligraphy.
One-stroke calligraphy can be enjoyed and applied on several levels. Just to be in the presence of Master Sha's one-stroke calligraphy gives us access to the special healing field. By invoking the calligraphies and meditating, chanting, or tracing with the calligraphies, we absorb the positive messages, frequencies, and vibrations. With regular or targeted practice, we can transform the information, frequency and vibration of our blockages and experience improvements in our physical, mental, and emotional conditions.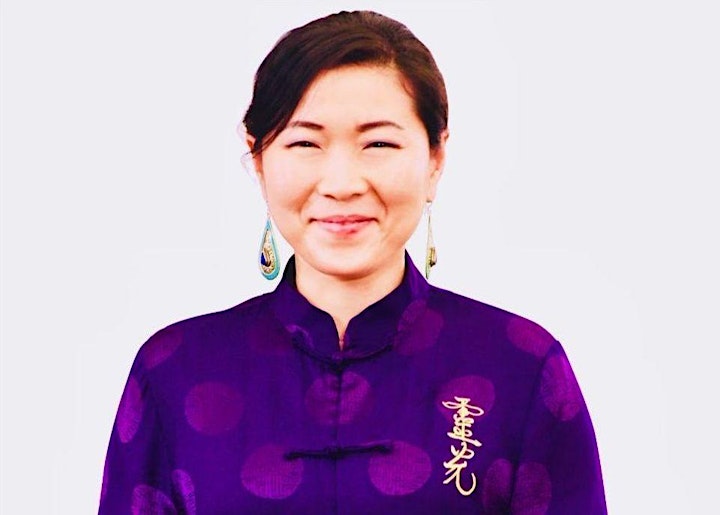 Hui-Ling Lin is a Certified Master Teacher trained by Master Zhi Gang Sha, a certified one-stroke Tao Calligraphy Grandmaster Teacher, a certified Tao Calligraphy Grandmaster Practitioner, certified Tao Hands Practitioner, and a Guan Yin lineage holder. Master Sha has appointed her as one of his worldwide traveling teachers in 2016. Since January 2019, she has been appointed to be one of the leading teachers in Master Sha's Tao Center in San Francisco. She is currently one of the leading coordinators of Guan Yin Lineage Holder Training Program. In addition, she is trained in Kundalini yoga, pre-natal yoga, Thai massage, Reiki, bio-energy healing, shamanic healing, and holds a Master's Degree in Urban Planning from the National Taiwan University in Taipei and a PhD in Interdisciplinary Studies from the University of British Columbia in Canada. She is also a film editor and a Mandarin-English translator. She used to serve as a traveling video/film editor at Master Sha core media team.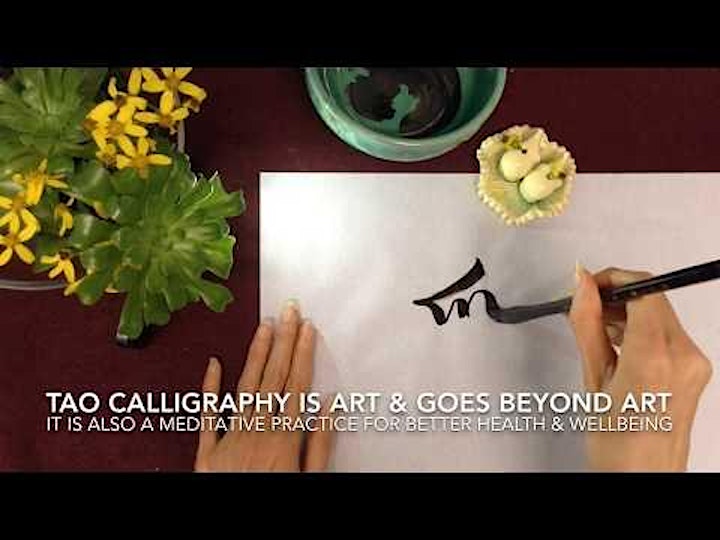 Organizer of Free Online Class - Learn the Power of One-Stroke Calligraphy (Healing Art)