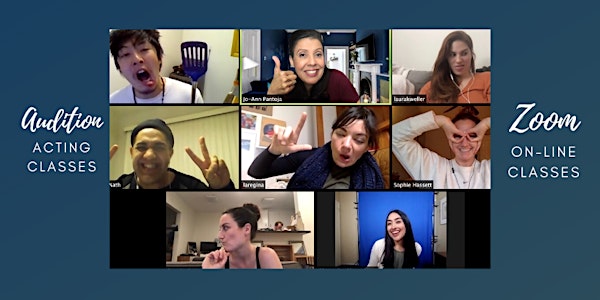 FREE On-Camera Audition Class - Zoom / 06-03-20
This is an FREE on-camera audition class taught via Zoom with Jo-Ann Pantoja
About this event
This is an FREE on-camera audition class taught via Zoom. I have been at Annie Grindlay Studio for over 10 years, and this is where I teach my classes. The best way to know if this class is for you is to attend a free audit.
Here's what you will get out of the class:
I host a free class once a month where you will, take a deep dive into audition confidence. This is not a lecture; it is a working audit. You will have the chance to perform. You will also get your questions answered about the business of acting. Click here to reserve your free audit.
You can only audit this class once in a 4 month period. Must be 18yrs or older.
In this class, you will get a set of sides sent to you ahead of time; and you will need to upload them via the link we provide. We will be working on sides and the business part of Show-business.
All of this will be explained in the email to follow once you sign up.
Sides will come in an email sent to you.
Link to upload you taped audition.
A booklet to work on for the business of acting.
Zoom link.
Everyone is expected to work. (no perfection please) ;)
If you live alone no worries:
Tip on how to overcome a reader who gives you very little in the audition room.