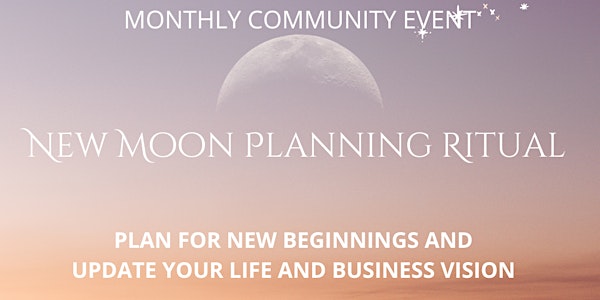 FREE New Moon Planning Ritual (+ Intuitive Planning Session)
Use the naturally occurring energy of the moon to support your goals and plans
About this event
Hello fellow New Earth Leader... if you vibe with those word vibrations then YOU are in the right place, my friend...
Join us for the SACRED COMMUNITY monthly NEW MOON PLANNING RITUAL,
Where you will be guided to connect with the powerful energies of the moon to get clear about your vision. Be guided to craft a clear plan for your life and business desires.
This is a FREE online event and you also have the option of the PAID ticket which includes a 30-minute private Intuitive Planning Session with Monica.
Learn more about the SACRED COMMUNITY movement here >> www.monica-maria.com