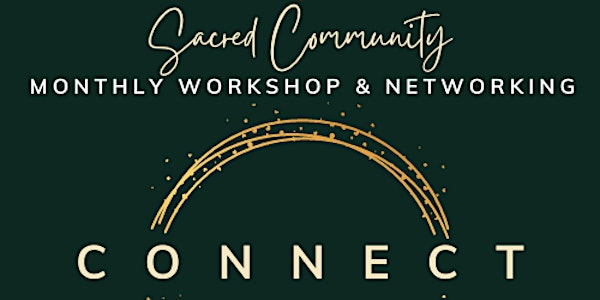 FREE NETWORKING EVENT + WORKSHOP FOR CONSCIOUS ENTREPRENEURS
Connect to your desire and to a community of like-minded souls
About this event
Hello fellow New Earth Leader... if you vibe with those word vibrations then YOU are in the right place, my friend...
Join us for the SACRED COMMUNITY for a monthly community gathering to first connect with your authentic and soul-aligned desire for your calling and mission and then secondly to connect with other like- minded souls on a similar journey.
This is both a networking event, where we share from our hearts to make true connections, and also a facilitated workshop where you will be guided to get aligned to your highest vibrating desire for BOTH your business and life.
SACRED COMMUNITY is a NEW EARTH MOVEMENT dedicated to freedom, truth service, and leadership.
SACRED COMMUNITY is a place where Spiritual Trailblazers learn to own their worth, become New Earth teachers, and lead communities that value and invest in their wisdom. LEARN MORE HERE.
Join the private community on Telegram > where we share TRUTH resources for healing and raising consciousness t.me/SacredCommuityGroup
Upon registration here on Eventbrite > check your email and regsiter via the ZOOM link provided . you will be reminded via Eventbrote and Zoom of the upcoming event.