Description
On Thursday, April 7th, join Gather Mobile Pay & Fireball for a FREE Networking event at Old Crow Smokehouse in River North. Come network with young professionals in River North and recieve exclusive drink promotions and a mule mug when you order a "Firey Mule" and pay your bill with the Gather App.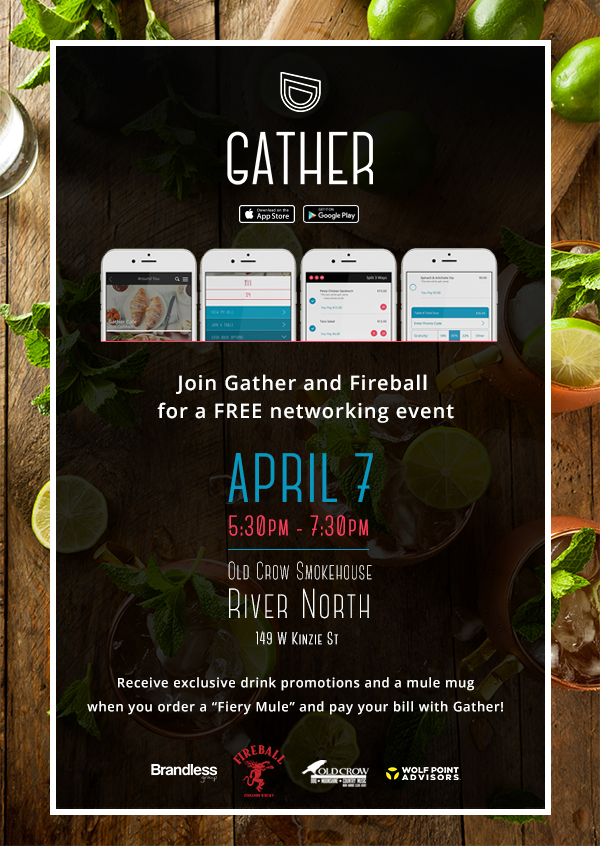 Get a Firey Mule on us when you pay your bill at Old Crow with the Gather Mobile Pay App.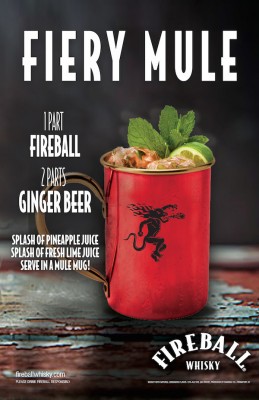 Make sure to download the Gather Mobile Pay App before you get to the event!