Description
* You will not be able to sign up at the venue. You have to get your free ticket here online and show it to the event host (either print it or show digital ticket on your phone)

Firefly Social Events & intox Creative bring you an evening of networking and socializing at one of NYC's most exclusive venues, Sky Room. Whether you are an entrepreneur, small business owner or business professional, this event is the perfect opportunity to get away from your desk, have some cocktails and network with potential business partners, investors, industry professionals and new clients.... Or just come on out and make some new friends! We've witnessed countless business connections and friendships form at our past events.

Admission is free of charge and there are no speakers or sales pitches, just a great night connecting with real people. Bring your business cards, make new friends, meet your next business connection or simply mingle with accomplished individuals.
** Free Gourmet Cheeses Until 7:00 PM
---

About intox Creative
intox Creative is a New York based digital creativity agency focused on brand design, web development and growth-driven online marketing. For the past twenty years we've helped our clients tell their story, transforming their brands to attract the right customers.
We've built our brand by establishing partnerships with people like you. As industry experts we looking forward to connecting with like minded professionals, exchanging ideas and developing long term relationships.

Guests who provide their business cards are automatically entered to win a brand analysis, a comprehensive review of your businesses brand strategy, messaging and positioning and how well it aligns with today's branding practices. A $2,000. value.
Learn more about intox Creative www.intoxcreative.com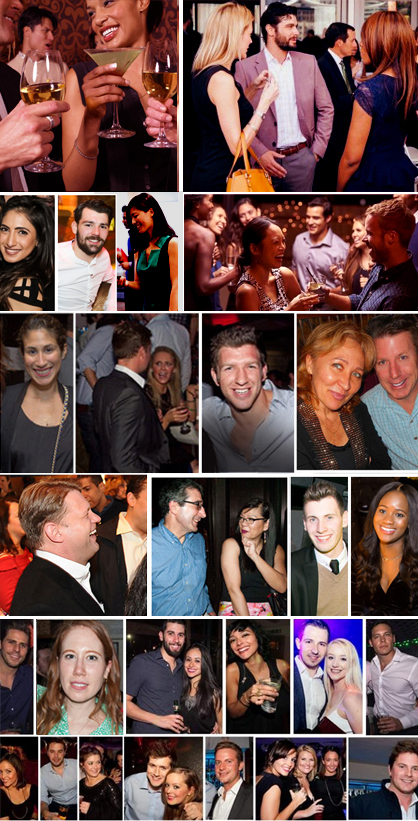 FAQ:
Can I come alone?
Absolutely! Typically about 75% of the crowd comes alone
What is the suggested age range?
All ages are welcome

How many people will be there?
Based on past events we expect between 80 and 150 people to be in attendance
Is there music?
Yes, there will be great music playing at just the right volume for mingling and your ticket to this event will get you free admission to an after party taking place at the same venue with a live DJ!

Are there drinks?
Yes, there's a full menu of great drink specials available at the bar.
What is the dress code?
While there's no official dress code we ask that you don't wear gym gear or baseball caps. What you wear to work in likely perfectly fine.
Who attends the event?
Single professionals of all sorts and ages.

Can I arrive late?
Absolutely. Arrive any time you'd like. The event officially starts at 6:30 but if traveling in from a distance you're welcome to arrive at 7:30 or after.

An email we received about one of our recent events: "Thank you so much for throwing such a great event. The crowd was really great and everyone was super friendly. As a busy professional I don't get that much time to get out and meet people so it was nice to be in such a relaxed environment. Event well done!" - Danielle, NYC