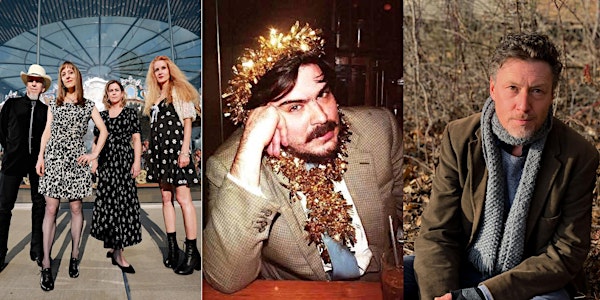 Free Music Fridays: Facebook Live, October 14, 2022
Join us at 6pm ET for Free Music Fridays: Facebook Live with performances by Bobtown, Feral Foster, and Greg Connors
Refund Policy
Contact the organizer to request a refund.
Eventbrite's fee is nonrefundable.
About this event
The museum's critically acclaimed performance series continues via Facebook Live. Music featured at the Free Music Fridays series thematically reflects the spirit of self-taught art on view at the museum. Hosted by Lara Ewen.
Featuring:
6:00 pm: Bobtown
6:30 pm: Feral Foster
7:00 pm: Greg Connors
Please consider making a donation of any size to support our virtual programs. Find out more about public programs online here.
Note: Music will be broadcast live from 6:00 to 7:30 pm, and donations will be accepted until 9:30 pm.
Viewing instructions:
1. Visit us on Facebook (and like our page!) at https://www.facebook.com/AmericanFolkArtMuseum.
2. At 6:00 pm on the day of the show, our first performer will begin broadcasting directly from our Facebook page. Click on the red button that says "Live" to watch the stream, and feel free to comment and say hi during the show. Once one performance ends, the next performer begins.
3. We'll be posting donation and musician info links in the comments section of each show. If you don't see a link, ask us in the comments.
4. Each performance will last 30 minutes, and the entire show will run from 6pm until 7:30pm. Donations are open until 9:30pm.
5. If you miss anything, visit our archives for videos of all the performances at https://www.facebook.com/AmericanFolkArtMuseum/live or https://www.facebook.com/pg/AmericanFolkArtMuseum/videos.
Image: Bobtown photo by Brian Geltner; Feral Foster photo courtesy of the artist; Greg Connors photo by Gretchen Pellaton Photography