Award-winning singer, songwriter, and performer Rob Lutes takes us on a history tour of music in North America.
About this event
Take a a chronological tour of popular music in North America, from its earliest iterations in the 18th century, through early folk, spiritual, and civic music of the 19th century, and into the flowering genres of the 20th century like blues, ragtime, and jazz, the emergence of Tin Pan Alley, and the birth of Rock and Roll.
This free event series is for all ages and hosted on televeda.com, an accessible live streaming platform even for the most tech shy! Come join us every Tuesday in September, at 12:30 pm EST to 3:30 pm PST to learn history, hear music, and find connection. Read more at Stories Behind the Songs on Televeda.com
Register and Join for Free at live.televeda.com!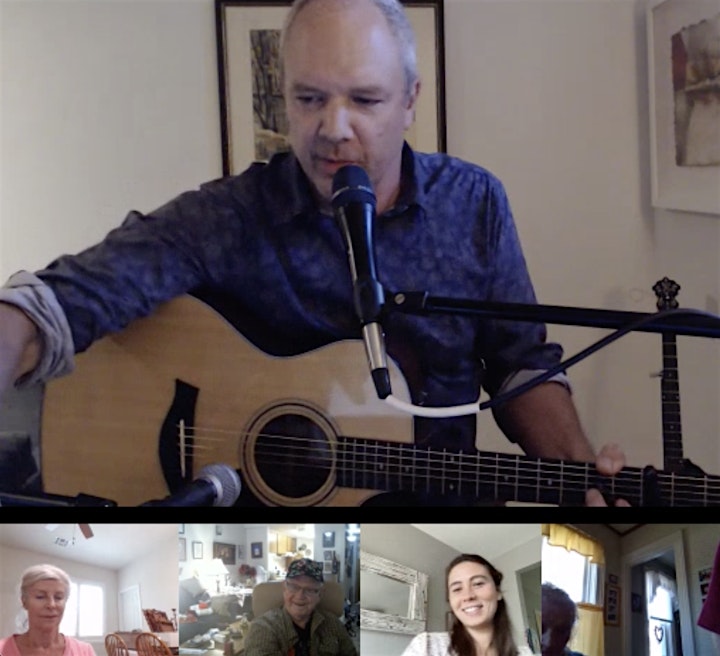 Organizer of FREE Music Class: Stories Behind the Songs
Televeda is a social venture with a mission to combat social isolation, especially for older adults and individuals with special needs. We help keep communities connected and empower recreational centers & civic organizations bring their community experiences to members wherever they are.
You can join all public classes at the Virtual Lobby area here: https://live.televeda.com/