FREE - MOVIES IN THE COURTYARD - The LEGO Movie 2: The Second Part (2019)
Description
AUGUST 28
The LEGO Movie 2: The Second Part (2019)
It's been five years since everything was awesome and the citizens are facing a huge new threat: LEGO DUPLO® invaders from outer space, wrecking everything faster than they can rebuild. The battle to defeat them and restore harmony to the LEGO universe will take Emmet, Lucy, Batman and their friends to faraway, unexplored worlds, including a strange galaxy where everything is a musical. It will test their courage, creativity and Master Building skills, and reveal just how special they really are.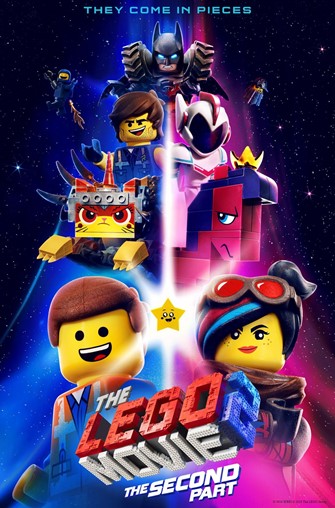 Sit back, relax and enjoy the show on the big screen in "The Courtyard"! MOVIES IN THE COURTYARD kicks off with our first annual movie series. We have an exciting list of new-release and classic films! Plus, enjoy grab-and-go food from Bittersweet - Cafe and a glass of wine from our outdoor bar!
The courtyard will open at 6:30pm, and movies will begin at dusk (around 8:30pm) in the Bittersweet Courtyard every 3rd Wednesday from May to August.
Co-hosted by /pôr/ wine house, Assorted Goods & Candy and The Peak Church
Our movie lineup is fun for the whole family, our films are geared with that in mind, but we will have plenty to keep the adults entertained, with an indoor and out door bar we encourage you to grab a bag of free popcorn and wash it down with a nice glass of Prosecco, making this movie night series unique.
Movie Lineup:
May 29 Ralph Breaks the Internet
June 26 Goonies
July 31 Mary Poppins
August 28 LEGO Movie (The Second Part)
September 25 ???
Patio will open at 6:30 pm, our bar and cafe will be open and serving food and drink. Movie will start at dusk (~8:15 pm). NO OUTSIDE FOOD OR DRINK ALLOWED