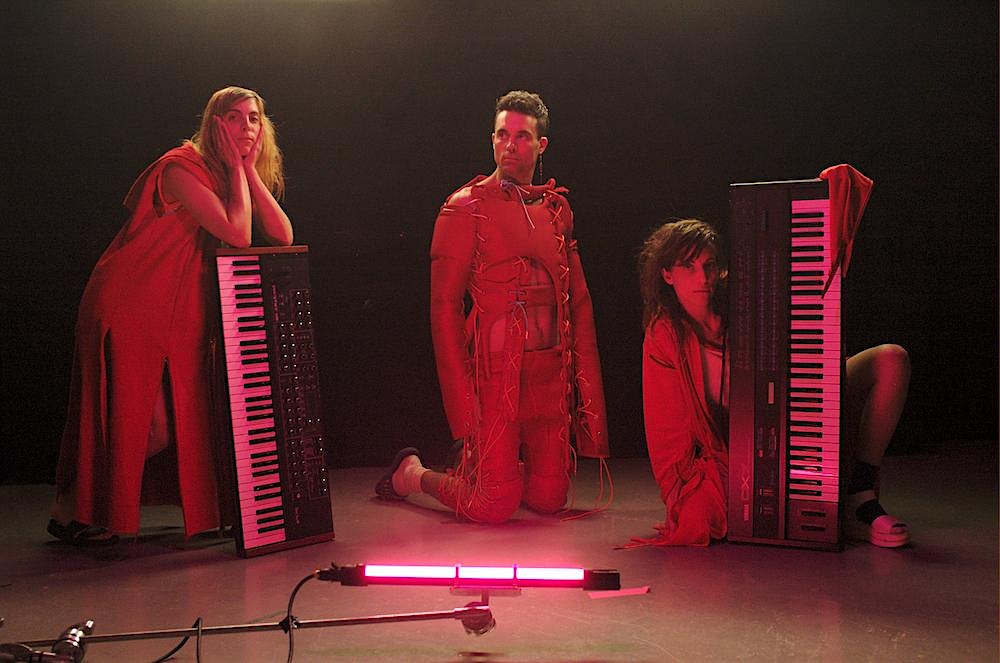 About this Event
Doors: 8:30PM // Show: 9:15PM
FREE // 21+
----------
Even this far into the 21st century, the recent social media furore surrounding US congresswoman and free-style dancer Alexandria Ocasio-Cortez illustrated that the spectacle of someone dancing without compunction can still ruffle the right (and alt-right) feathers. In which case, all hail the third album from Toronto's ardent, art-dance sibling trio DOOMSQUAD. Their debut album 'Let Yourself Be Seen' is the most assertive, ambitious, groove-sodden declaration of intent yet from Trevor, Jaclyn and Allie Blumas: the sound of dance floor believers and thinkers firing on all personal and political fronts, at a time when we need it most.
RADIANT DEVICES is an electronic, noise and industrial rock project lead by guitarist, percussionist and producer, Fyodor Sakhnovski, and an inter-disciplinary artist and award-winning and internationally touring poet, Mojdeh. Mojdeh is an educator and advocate for survivors of trauma whose writing focuses on topics related to the experiences and effects of gender, race, and faith-based violence. The duo has been repeatedly praised for eclecticism on tape and on stage, and they're pleased as punch to return to The Empty Bottle.
'MAGIN' is a Chicago-based electronic duo, whose work blends the sounds of early house & techno—with experimental sensibilities. Miaa and Kd Did draw their inspirations from the queer nightlife and underground music scenes of Chicago. Together, they utilize vocal harmonies and synthesized rhythms to explore themes of gender, race, and identity.