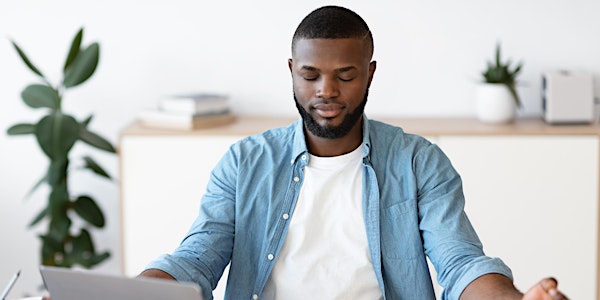 FREE Mindfulness-Based Stress Reduction (MBSR) online Taster Session
Are you experiencing high levels of stress? Interested in how Mindfulness-Based Stress Reduction (MBSR) can help?
About this event
In this MBSR Taster Session, you get to meet me, learn a little about mindfulness, and experience some short Mindfulness practice sessions and discussions. You can then decide if you would like to take a full course with me either in a group or 1:1 setting - without any obligation. My next MBSR Group Course starts Wed. 5th October and runs for 8 weeks at 6 pm to 8.30 pm (UK time). This is an online course live in Zoom.
A taster session is ideal for you if: • You've practiced Mindfulness meditation but haven't yet taken a course with a teacher• You're not sure what mindfulness is and want to find out more• You've read or heard about mindfulness but not experienced it• You'd like to learn mindfulness but would like to try it out first before committing to the whole course• You'd like to meet me and find out more about my Mindfulness-Based Stress Reduction (MBSR) group and 1:1 courses.
Taster session format: Each taster session last for 90 minutes and is run as a group session. (1:1 sessions are available on request). PLEASE NOTE: this is an experiential session, not a webinar and participants will be expected to join in the meditation practices. During the taster you will:• Get a basic introduction to mindfulness and the core principles• Experience mindfulness through simple guided meditations with me• Discuss your experiences and the meditation with me and the rest of the group
You can attend a taster session whether you're considering the 8-week MBSR group course or 1:1 sessions. I AM ALSO OFFERING FREE TASTER SESSIONS ON THE DATES BELOW. SEE SEPARATE EVENTS ON EVENTBRITE OR CONTACT ME DIRECTLY TO REGISTER.
Saturday 10th September 10 am to 11.30am
Wednesday 28th September 6 pm to 7.30 pm
About me:
My name is Claire Griffin and I'm a Certified MBSR Teacher with the Mindful Academy Solterreno (MAS) and a member of their senior Teacher Training team. I've been teaching Mindfulness courses, workshops and drop-in sessions for 7 years both offline and online. I'm also a British Association for Mindfulness Based Approaches (BAMBA) recommended teacher. I live in West Sussex in the UK and my passion is for helping people to reduce stress and lead more joyful lives through the transformational practice of Mindfulness.

"When you're feeling frazzled, put all of your attention on the breath. It's a portal into the present moment, the best remedy for stress." — Ellen Barrett