FREE ONLINE MEDITATION & YOGA NIDRA Guided by Carlos Romero & Ellie Freestone www.livininspired.com
About this event
5 - DAYS
September 27th - October 1st
Morning Meditation
Evening Yoga Nidra
We are welcoming you into an at home 5-day meditation & yoga nidra routine, as we invite you to join us on a journey through our morning and evenings practices.
All are welcome....
OUR STORY
Carlos Romero & Ellie Freestone were unified by the exploration of embodiment, devotion, study, knowledge & self inquiry on the island of Bali.
Combined Carlos & Ellie share knowledge of in depth yogic study & Yoga teaching for over two decades, with the passion for the practices only rooting more profoundly every day in their hearts, embracing everyday as a new opportunity to create & share what has changed their lives.
These two warm souls share a common gift for consciously embracing the light in reverence to the traditional teachings, whilst always inviting practicality & space to grow & evolve with the timelessness, ever-changing of here & now.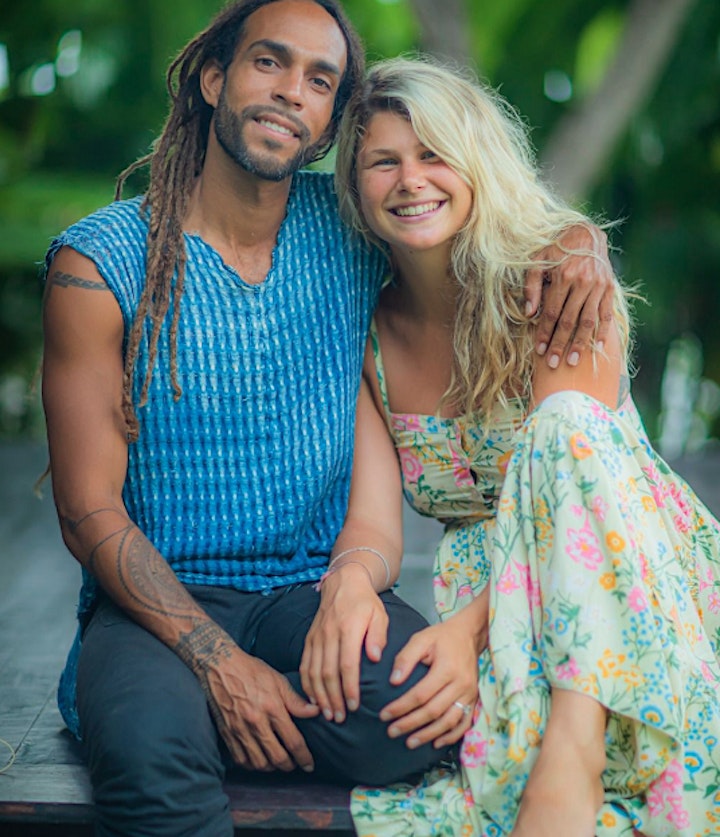 Organizer of FREE MEDITATION & YOGA NIDRA
Cultivating an authentic and vibrant lifestyle connected to nature. Immerse yourself in the path of yoga, movement & healing as a way to discover your own truth. Livin' Inspired welcomes YOU to be part of something much greater through the power of devotion, through rituals as well as a deep and playful connection with the elements.
Our offerings involves a variety of programs from Yoga trainings, Immersions and retreats based on Vinyasa flow, Yin Yoga, AcroYoga & Thai Yoga Massage blended with different forms of movements and self expressions like Dance, Music and Surfing.