FREE May Webinar: CMMI + Agile: Driving Radical Change

Friday, May 6, 2011 from 2:00 PM to 3:00 PM (EDT)
Event Details
CMMI + Agile: Driving Radical Change
Why do we resist change? Why is "process" a dirty word in software development? Why can't you just leave me alone so I can write software?
What is included?
With their high-failure rates, high cost, and over-reliance on mountains of documentation, over complicated and ill-deployed processes have soured the industry on processes based on models such as CMMI, ITIL, ISO, and SPICE. But the success or failure of the systems development process doesn't lie in these source models, but in the interpretation and deployment of processes based on those models, and this distinction can make the difference between a vibrant and innovative company and one that is struggling for survival.
The application of agile methods to the development of software and systems has revolutionized the industry, but consistency, predictability, and repeatability still have not been realized by most engineering and IT organizations. The CMMI provides an excellent model for the integration of agility with disciplined structure that will address these business needs, but the method used to develop such an approach has never materialized.
Until now.  Learn more at CMMI + Agile: Driving Radical Change
Who Should Attend?
Program Managers
Agile / Scrum Teams
Appraisal Team members
Engineers
Project Managers
Development Leads
Sign up today for this free Webinar on May 6th, 2011 by Jeff Dalton and Broadsword! 
Jeff Dalton - Speaker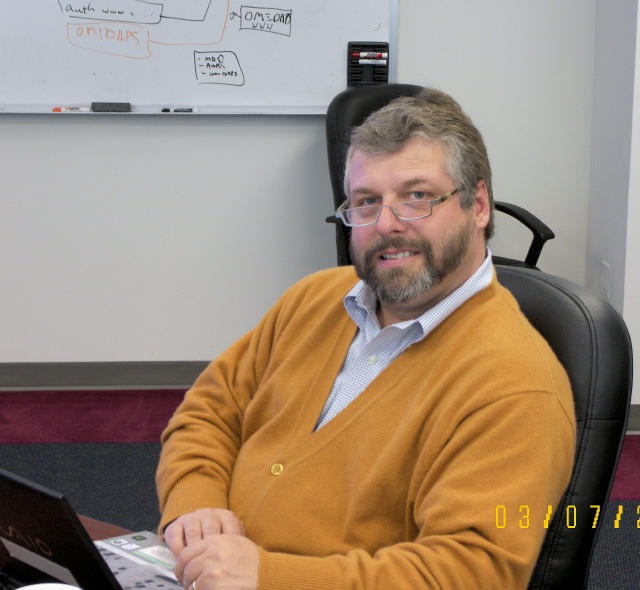 Your speaker is Jeff Dalton, known for his popular blog "Ask the CMMI Appraiser."  His presentation will summarize research conducted while co-authoring the SEI technical Note "CMMI or Agile: Why not Embrace Both?!" and will discuss the reasons for the perceived conflict between agile and CMMI, the science behind radical change, along with some surprising findings and solutions.
Jeff Dalton is ­an agile evangelist and Scrum Master, a certified CMMI Lead Appraiser, CMMI Instructor, and partner at the Software Engineering Institute. He is an international speaker who was voted "best presenter" at both the SEI¹s annual conference and at the International Conference for CMMI in Lima, Peru. 2010. In 2009 he was awarded the prestigious SEI Member Award for his work in uniting the Agile and CMMI communities. As President of Broadsword, a Detroit based process innovation firm, he is a public speaker, expert witness, author, and consultant with over twenty years of software development, technology and software process improvement experience.
Visit Jeff's Blog at http://askTheCMMIAppraiser.com and follow him on Twitter: CMMIAppraiser
Organizer
Broadsword is a new kind of company that uses Agile methods to help your organization rapidly improve your software development performance and guide you towards achieving your business and performance goals. We are Agile coaches, instructors, CMMI Institute Certified CMMI Appraisers, CMMI Instructors, Scrum Product Owners, Scrum Masters, and consultants.