Free Mastermind Leadership Training - LIVE in person

Monday, October 3, 2011 at 5:00 PM

-

Monday, November 7, 2011 at 6:00 PM (CDT)
Event Details
The toughest person to lead is yourself.
Most of us want to be better leaders at work, home, and life, but we don't know how.
As a result we're stuck.  Maybe we're even stuck in a good place, but we know it's not the best place.  We're meant to be more, do more, and reach more.
Here is what I know.  The first step toward success is leading yourself exceptionally well.
It is true that if you do what you've always done, you'll get what you've always got.  Isn't it time to break through?
Why not join our 6 week Free Leadership Mastermind Group?
Most people don't know what this type of group is.
First, what it is:
A group of people who take personal ownership for their own personal growth.
A group of people who are committed to become better leaders at work, home, and life.
A group of people who are serious about reaching their next level.
Now what it isn't:
It's not a group of complainers.
It's not a support group.
It's not a book study group.
The fact that you're reading this invitation about improving your leadership probably means you'd be a great addition our group.  Besides the cost of the book, The 21 Irrefutable Laws of Leadership - 10th Anniversary Edition, the group is free, so you have nothing to lose.  The only thing that's stopping you is your own fear of becoming better.
By joining our group here are 6 things you will receive absolutely free:
6 hours of Leadership Development via our calls.
21 Laws Study Guide (PDF).
Special Facebook group for additional networking, training, and free resources.
Tools, exercises, and best practices to be more, do more, and reach more.
Dedicated Q & A time to talk through the pressing issues you are facing in your context.
Plus other fun surprises!
If interested, here is all you need to do:
Sign up using this registration. (You only need to choose the October 03 event to sign up)
Get the book here or at your local bookstore.
Join me weekly at 1216 N Memorial Parkway (next door to the Krispy Kreme doughnuts store) for this in person training and get ready to learn and grow.
For those that sign up, I'll send out the reading schedule and details for the calls prior to the start date.  I am doing this group FREE of charge because I want to invest in YOU and YOUR leadership.  Please contact me if you have any questions.  I hope to see you soon in training.
Change is inevitable.  Growth is optional.  You can start your growth process today.  
Conference dial-in number: (712) 432-0900
Participant access code: 355255#
When & Where

Thompson & Company Office
1216 North Memorial Parkway
Huntsville, AL 35801


Monday, October 3, 2011 at 5:00 PM

-

Monday, November 7, 2011 at 6:00 PM (CDT)
Add to my calendar
Organizer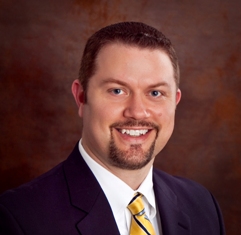 Donnie Thompson has more than 20 years' experience in leadership and career management areas highlighted by developing human capital, driving success, inspiring and empowering others.  A strategic leader and catalyst for building top-performing organizations and focused on creating or revitalizing internal groups, training/mentoring teams to outperform the competition, and skilled at developing leaders at all levels of the organization.  Donnie is a Certified Executive, Leadership & Career Development Coach, Trainer & Speaker with the John Maxwell Team and Founding Partner with John C. Maxwell.  He is the Founder & CEO of Thompson & Company.