Description
How to tap into your wealth
A full day Global Woman MasterMind Class with Mirela Sula
Guest Speakers: John Lee & Hetem Ramadani
Sunday, 11th November - Central London
Join our Full Day MasterMind Class with our Founder Mirela Sula and the guest speakers, John Lee, the co-founder of Wealth Dragons and Hetem Ramadani, Philanthropist
Do you need to know how to expand your business? Want to learn how to move to the next level? This MasterMind Class will inspire, encourage and empower you, no matter from what background you come from, your age or circumstances, this is the opportunity for you, the time to take action, and take charge of your life and tap into your wealth.
We will start with a welcome breakfast, where you can meet all our members there, and after an inspiring morning we will host for you a full day MasterMind packed with content, business advice, networking, and great positive energy with like minded people.
Here you can book your ticket for the breakfast meeting and you are very welcome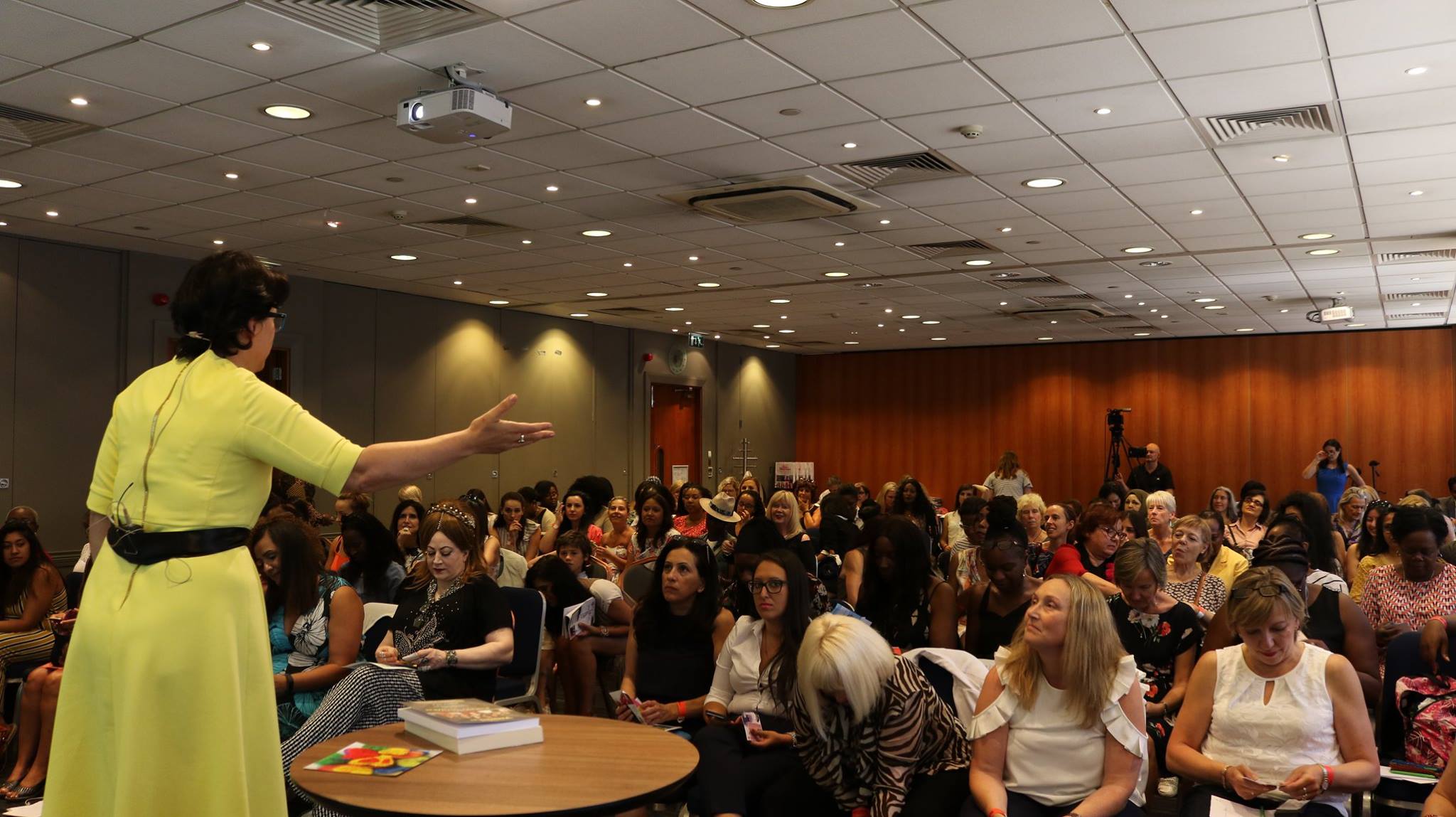 This one-day MasterMind Class is relevant to you if you don't yet have a business but want to start one based on your passion AND also if you are already in business following your passion but want to understand how to better position yourself as a 'go to' authority so business flows to you rather than you having to chase it.
On this MasterMind Class we will show you how you can better inform, impact, inspire and influence people to want to hire you as a freelancer, consultant, practitioner, professional service provider, coach, mentor, therapist, advisor on whatever your chosen (or soon to be chosen) are of business is.
No matter what industry or business you are in, be it dentistry, lawyer, self-development, consultant, coach, health, investing, sales, marketing or anything else you can think of you'll discover how to become a sought after leader in your field and how to monetise this attention.
But that's just part of what you'll take away with you from the our MasterMind Class how to Tap Into Your Wealth and Build a Global Brand.
This very special event will also show you step-by-step how to design, develop and deliver content online, on-stage and on-screen so you can stop trading your time for money and instead live the life you love, by doing the work you love, with people you love.
This event is designed to give you the tools and self-belief to empower you financially, as well as the courage to build or grow your own business. This is a special event designed for women and men, but we would love to encourage more women to join us and create startegies how to become finacially free and unlock their wealth.
An increasing number of women are starting their own business and we aim to equip, encourage and inspire women to succeed and grow with a sustainable business model. The speakers, Mirela Sula, John Lee and Hetem Ramadani are entrepreneurs and leaders, who are passionate about their area of expertise and are happy to share quality tips and techniques for growth and empowerment.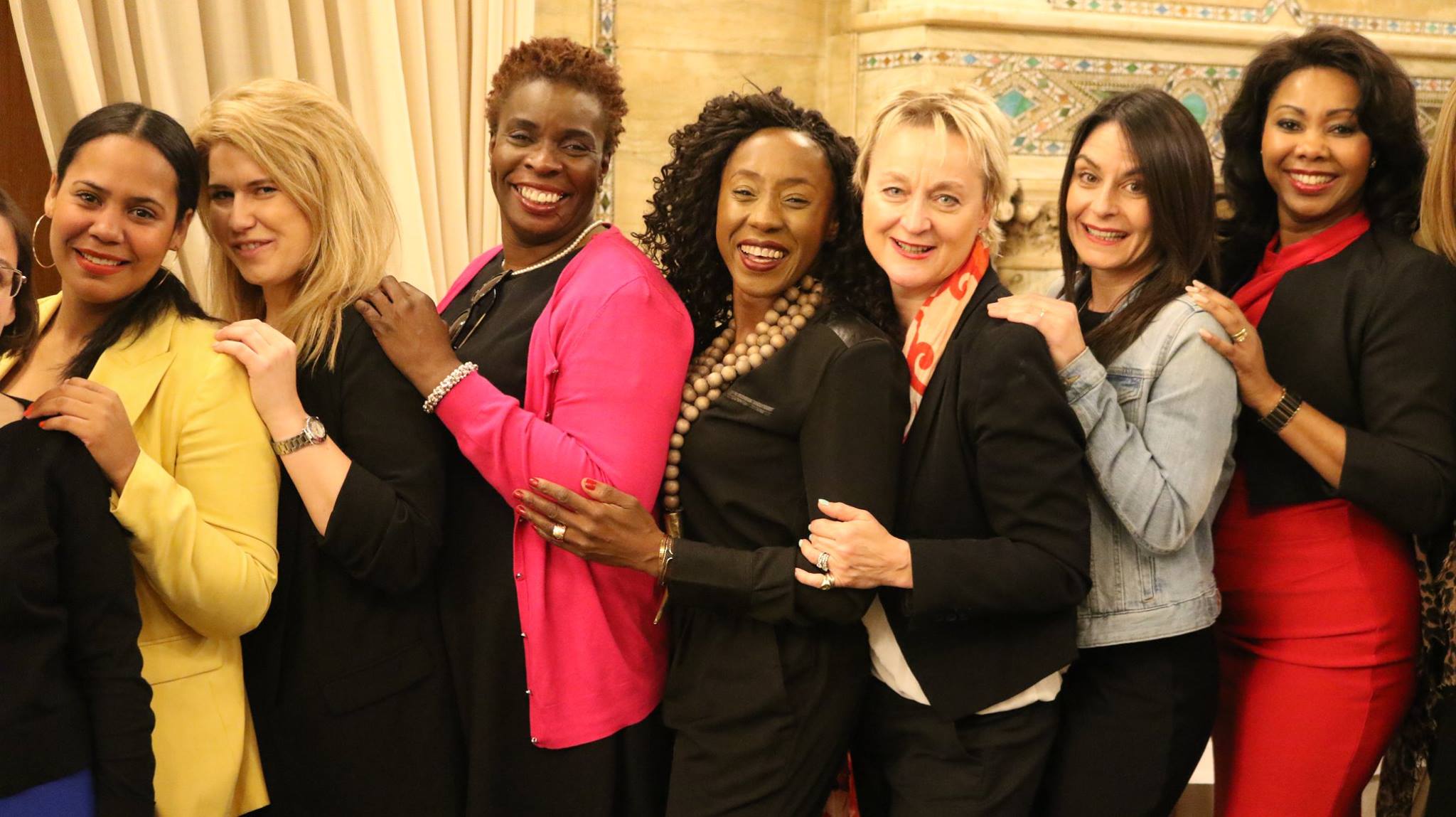 WILL BE EMPOWERED AND MOTIVATED TO ACCELERATE YOUR JOURNEY AND TRANSFORM YOUR LIFE.

What you will Learn:
Overcome your limiting belief
It is important that you tap into your source and activate your knowledge to uncover your limiting belief systems, connect with your inner power and develop more tools to reprogramming the mind.
Connect with your wisdom
It's vital that you recognise your knowledge and use it. We invest some much in our education, trainings, qualification and self-development but the knowledge does not apply itself, we need to activate it and monetise it.
Build Your Online Marketing
This MasterMind will teach you how to create different ways to market a business online through increasing website traffic and get better leads. Create an Insta Worthy account, an increasingly popular marketing tool for businesses. Following social media rules that can make your business accounts more effective
Content Creation
It's vital to have great quality content that is packaged as a solution to your audience's problems. However, for many people their content is too loose and hard to follow. So you'll discover how to produce a solution framework in the form of your unique recipe, system, blueprint, or mode
Building a Community
The biggest shifts businesses have to make today is away from individual relationships with customers to building interconnected relationships through the building of communities.
By doing so it meets a human need we have for a sense of belonging with like minded people. At this full day MasterMind you'll learn how to grow your following through building your own niched community.
Monetising Your Message
Without doubt content sharing can be the most lucrative business strategy. But at some point you'll need to pivot to an offer for people to buy your service or product. Many would experts are great at delivering content but they don't know how to sell without feeling strange or coming across all 'salesy'.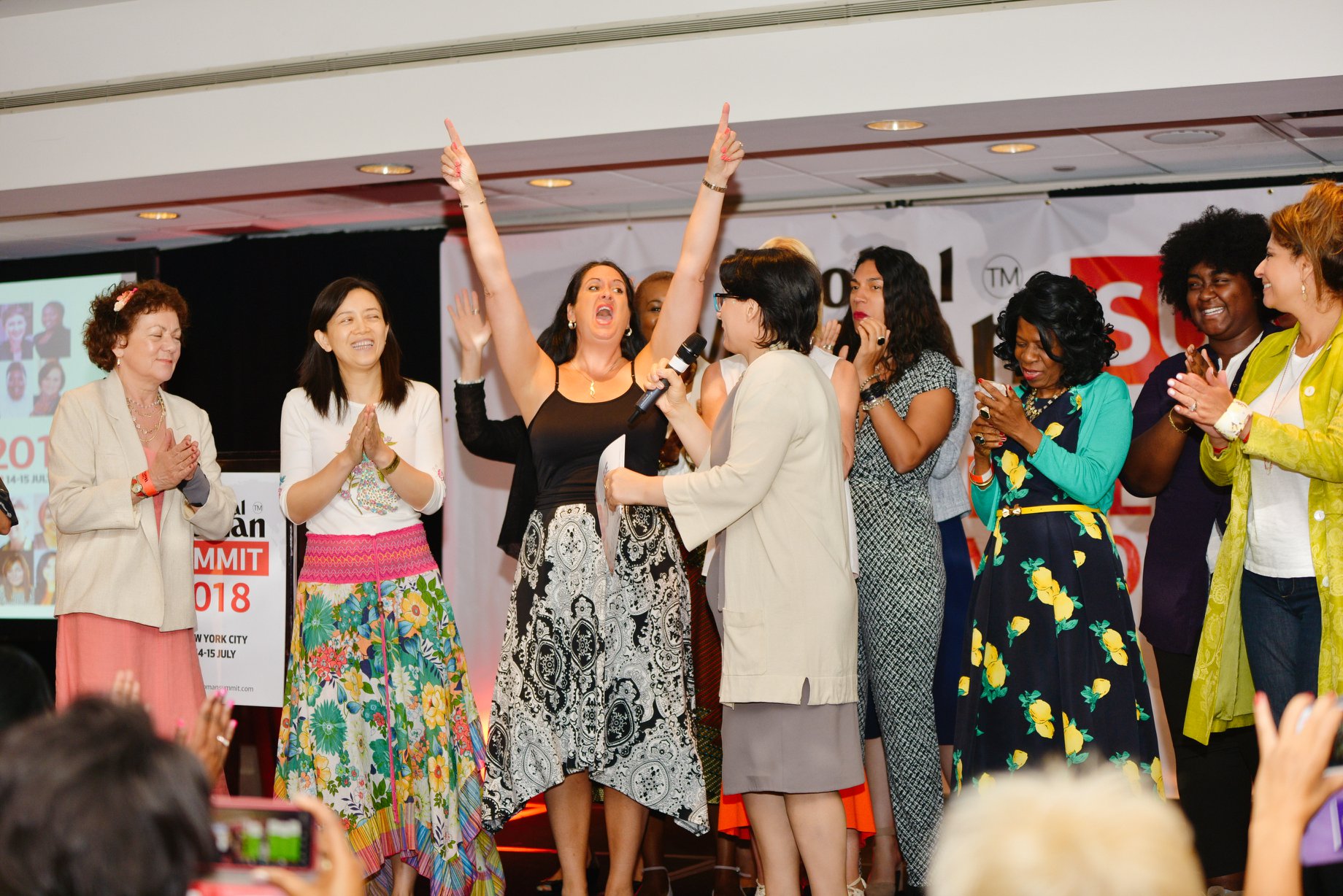 You will also learn how to:
FOLLOW the exact steps after creating a brilliant business idea.
FUND your business and make it global
SET achievable goals for generating income that will pay for your lifestyle desires, provide you financial freedom, and give something back to the world or your community for the greater good.
BE THE CEO of your life: Put your plans into action to make it happen.
USE business to change lives for the better – have a mindset to profit with a purpose.
UNDERSTAND the attributes of a financially successful entrepreneur with a sustainable business model.
NAVIGATE your way through the challenges and pitfalls, and learn how to manage cash-flow.
SUCCESSFULLY acquire funding and ethically make full use of resources at little or no cost that has a mutual benefit.


DO YOU WANT your small business to have a big future?
Imagine yourself with a group of like-minded women business owners and entrepreneurs. Do you need help growing your business, but you aren't sure who to turn to? You are not alone.
At this event female entrepreneurs will come together to talk business, share ideas, learn from experts, and take actions to create a bigger future for their business.
Did you know that small businesses accounted for 99.3% of all private sector businesses in the UK at the beginning of 2016? Or that the combined annual turnover was £1.8 trillion, which is 47% of all private sector turnover in the UK? Women are still a small minority of business owners but their number is growing every year and they have a lower failure rate than men! (More than half of small business fail within 5 years).
WITH THE RIGHT HELP WE CAN HELP YOU TO BE A BIG SUCCESS AND YOU CAN GROW THE LONG-TERM FUTURE OF YOUR BUSINESS.
MIRELA SULA – FOUNDER OF GLOBAL WOMAN
Mirela Sula has worked in media and education for the last 20 years and has speaking experience all around the world. Her background takes in psychology and counselling, journalism, teaching, coaching, women's rights and media training. Mirela is CEO and the founder of Global Woman magazine and Global Woman Club, with the recent acquisition of 'The Business Woman Today', an online network exclusively for women in business. Mirela is also the organiser of the Global Woman Summit and Global Woman Awards. She has appeared on London Live TV, BBC Radio 4 Women's Hours, Channel 5, Sky TV and also featured at the "Evening Standard" and "The Guardian".

Mirela has just finished her PhD studies in Psychology at Regent's University London to follow on from her Master's degree. She is also author of several books. Her last self-help book 'Don't Let Your Mind Go' was a best seller and is also published in America and Turkey.
Mirela has created clubs for women in 19 countries and has helped hundreds of women to unlock their potential, set up their goals and achieve their dreams.
She also has created Migrant Woman Talks, a platform that invites women to share their stories and experience of life in a new country.
Mirela has received many awards for her work, including the 'Inspirational Award for Women 2015' for Human Rights, the 'Best Up-And-Coming Inspirational Influencer' Award from The Best You, in 2017 and the Universum Donna Award 2017 from the Universum Academy of Switzerland. She received The Best Book of the Year from The Author's Awards in 2016 for her book, 'Don't Lose Your Mind' and her new book, 'Struggle to Success', 50 Inspiring Stories of Migrant Women, was launched at the House of Parliament on the 11th December. In December 2017 Mirela won the "Entrepreneur of The Year Award" from the Wealth Dragons, and ended the year in the list of the OOOM 100: THE WORLD'S MOST INSPIRING PEOPLE. Only one week ago, on 26th April she won "The Orbits" Award at the "Diplomats Diversity" gala award in Los Angeles. Recently Mirela has received from MPower, National Business Awards – "Inspirational Role Model" Award, June, 2018.
Mirela is passionate about empowering women worldwide and always stands up for, inclusion, diversity, gender balance and supporting the next generation. Her mission is to create a global movement to improve women's future, one economically empowered woman at a time. She uses her years of experience in teaching and leadership to inspire and motivate women around the world, working with them to deliver career and life changing results beyond expectation. Her aim is to reach one million women entrepreneurs by 2020 for her Global Woman Club.
JOHN LEE IS THE CEO AND CO-FOUNDER OF WEALTH DRAGONS
John started investing in property in his early 20s. By the time he was 27, John had achieved his goal of becoming a self-made millionaire. His experiences inspired him to share his knowledge with others and he was soon teaching seminars in property investment throughout the UK. He subsequently gained an international reputation as a motivational speaker and has shared stages with Bill Clinton, Alan Sugar, Richard Branson, Jack Welch (ex-CEO of GE) and Randi Zuckerberg (co-founder of Facebook).
John also trains people to become world-class public speakers. He has helped several of his students build highly successful businesses and achieve international acclaim. John's success came despite a humble start in life. He was born to Chinese parents who ran a takeaway restaurant in the north of England. All of John's achievements came as the result of endless hard work and unwavering tenacity. John is dedicated to showing others how they have the opportunity to do the same and is continually inspired by watching his students achieve the kind of success they thought they could only ever dream of.