Description
What Will You Get From This Seminar?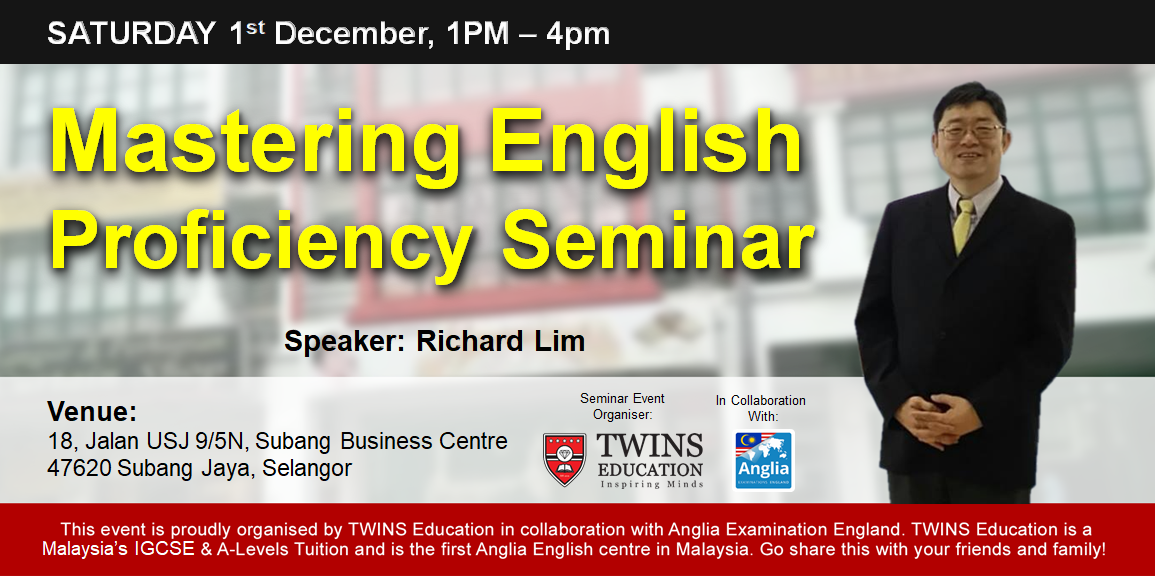 This seminar will give you a clear understanding of the difficulty of mastering English for both students and working adults.
Let our speaker guide you through the many options available
Be convinced that Anglia English offers a very unique solution that will benefit both students and working adults, business people included.


English Proficiency Is 'Profitable'



Excellent communication skills greatly enhances employability as you will be able to get your message across, whether it's a sales presentation or negotiating the big business deal.
Overall, be the 'head' that headhunters want.
For business people, using English effectively will open up the world of opportunities as English is the lingua franca, the most widely used language for business internationally.
For students, Anglia English programmes are designed to get you ready for any exams, step by step.
So, come and spend a fruitful afternoon with us.
We Will Make It Worthwhile For You
FREE Proficiency Test Available!