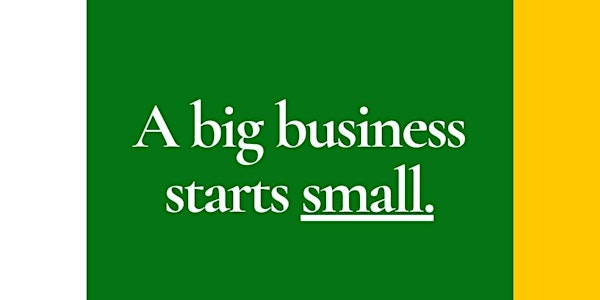 [Free Masterclass] Creating a $uccessful 5 Figure Profitable Small Business
[Free Masterclass] What you need to create your $uccessful 5 Figure Profitable Small Business
About this event
This masterclass is best suited for small business owners, home based business owners, remote workers, independent contractors, and aspiring entrepreneurs.
This is an introduction event where you will learn about our Quantum Success Small Business Toolkit. This program requires an investment of your time to gain the knowledge and guidance to have your business succeed.
We will spend about 60 minutes going over the Quantum Success Small Business Toolkit. You will also have an opportunity to purchase the package you feel it is the best fit for you and your goals. This is NOT a networking event, however you will learn ways to have your networking be more effective. As an entrepreneur we get paid to solve problems and get the unknown out of the way.
Why do you want to be an entrepreneur?
Do you believe the more you know about yourself the more you'll be able to connect with others?
Here are a few of the topics we will go over and give you access to during our 60-minute training and overview done live streamed on Zoom.
The Art of Creation and Getting Started (Brainstorming, Research, Action)
Business Details, Choosing the right Business for you
Communicating and Connecting with your Tribe (Target Market)
The Money Game and How to Play it! Studying the Feasibility of your Business
Breaking through the cycle of Change while Getting the Money and writing the Business Plan
What it takes to Start a Small Business and Having a Big enough reason "WHY"
This strategic plan and marketing plan are just the beginning as you learn new ways to generate income, market to your tribe (customers), and create relationships with your ideal client and partnerships. Watch your profits grow when you become a small business expert, continually improving and expanding from the moment you open your doors to the day you sell your business.
Register now for this event and be ready to learn how to start up your $uccessful 5 Figure Profitable Business.
Be sure to follow us for more classes and seminars.