About this Event
ADMISSION IS FIRST COME! YOUR TICKET DOES NOT GUARANTEE ADMISSION. WE WILL EMAIL ONCE WE REACH CAPACITY. PLEASE CHECK YOUR EMAIL, IF YOU ARE RUNNING LATE.
Join the 18th Annual ImageNation Outdoors & East River Plaza for a 2-days of the Sōl Cinema Cafe FREE Drive-In Movies series located on the rooftop of the East River Plaza Garage. Our first screening, held Saturday, September 26, is SONIC THE HEDGEHOG preceded by music spun by Sundae Sermon's DJ Stormin Norman! This Kids' Night Out program will be hosted by10 year-old Harlemite, Kgari Kgama-Gates and his buddy Tristan G. Henson-Smith..
Due to limited capacity, moviegoers are required to RSVP before the event and print a ticket for admission.
Cars should arrive at 5:30pm. Admission is on a first come basis, once we reach capacity, no more guests will be admitted. We will however, maintain a wait list. Those who signed up will received preferred admission and will have the opportunity to be admitted first at the next screening. Once we reach capacity, an email will be sent to all registrants. If you are running late, check your email.
COVID-19 PRECAUTIONS
1. All guests must wear a mask when walking around the garage premises.
2. Families, groups, and individuals must maintain a distance of 6ft away from other guests.
3. Guests are discouraged from leaving their vehicles or assigned seating area. We request guests remain in place unless they are using the lavatory facilities.
4. Any guest who endangers, will be asked to leave the premises.
ADMISSION + PRESENTERS
Each year, for the past 17 years, ImageNation has presented the free ImageNation Outdoors Festival to foster fellowship among New York City residents, while celebrating communities of color through cinema and music.
ImageNation Cinema Foundation is a Harlem-based media arts group, founded with the goal of establishing a chain of art-house cinemas, dedicated to progressive media by and about people of color. Through a variety of exhibitions and programs, ImageNation edifies its audience. ImageNation fosters media equity, media literacy, solidarity, cross-cultural exchange and highlight the humanity of Pan-African people worldwide. Click here to learn more.
ABOUT EAST RIVER PLAZA
East River Plaza is home to brands like Marshalls, Old Navy, Target, Costco and Aldi. Shop conveniently, spot artwork by emerging artists, and join events. Click here to learn more.
ABOUT THE SŌL CINEMA CAFE
Click here to learn more about this Black-owned enterprise located in the heart of Harlem. And first cinema developed in collaboration with ImageNation.
SONIC THE HEDGEHOG - Dir. by Jeff Fowler, 99 min., USA
After discovering a small, blue, fast hedgehog, a small-town police officer must help him defeat an evil genius who wants to do experiments on him.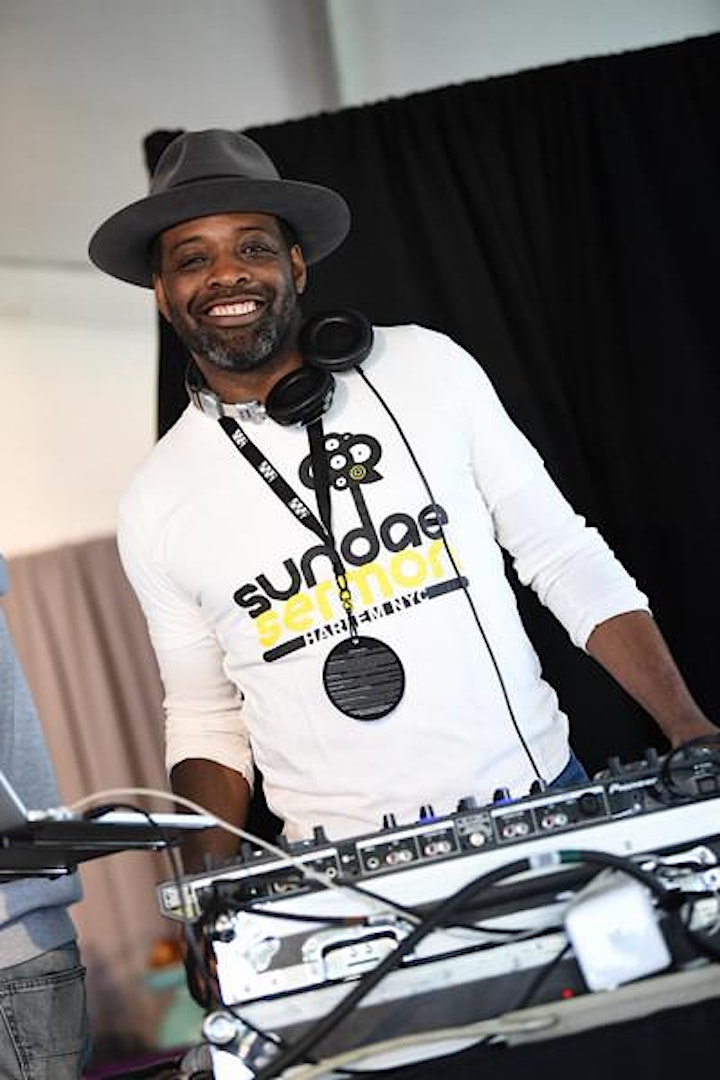 SPONSORED BY THE POSITIVE COMMUNITY MAGAZINE
DJ Stormin' Norman originally hails from East London, UK and is now a resident of Harlem, USA. In the 90's, he was part of a groundbreaking DJ collective who brought the Thunderstorm Mix on WBLS 107.5FM NYC, introducing live mixing to daytime radio previously reserved for weekend nights broadcasted from night-clubs, setting a new precedent in national radio. For over 20 years, he's played major New York clubs, exclusive downtown spots, elite private events and world touring. He is currently the resident DJ and producer of the most anticipated event of the Summer Season in New York City Sundae Sermon, bringing over thousands of attendees per event together in Harlem parks termed by many "the Woodstock of Harlem". Continuing his brand Dj Stormin' Norman Host his own show entitled Sundae Sermon Radio on WHCR 90.3fm, a record label Sundae Sermon Recordings and for 2015 the non-for-profit Sundae Sermon Foundation. Dj Stormin' Norman is also the DJ resident of Marcus Samuelsson's Red Rooster in Harlem.