Networking, Tips & Ideas to help you Secure the Bag
About this event
Are you ready for tips on growing your business???
Do you want to network with more qualified people to help you grow your business???
This training is 100% free and comes with FREE lunch! Only 40 Seats Available
We also have Vendor tables available to promote your business.
This month our sponsor speaker is Cheyara Collier with Southern Bell Logistics where she helps you to secure the bag by starting your own freight dispatching and administrative services agency.
If you have ever wanted to get into the Trucking business, you don't want to miss our sponsored speaker!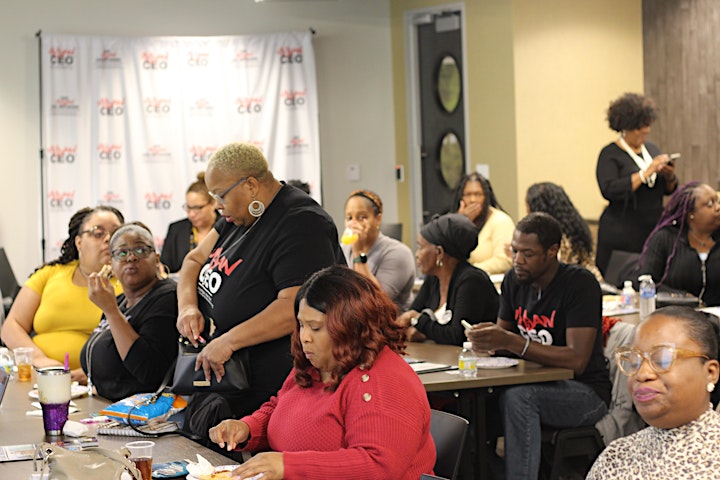 Organizer of Free Lunch & Learn - Tips To Starting Your Own Trucking Business
First, we are CEOs that all have a connection to the Urban Community. Urban is pertaining to, or designating a city or town; living in a city; characteristic of or accustomed to cities; citified." Here is what the word "urban" does not, in fact, mean: "black person." We are not just a group of one nationality. Join the Movement Today!
URBAN is about culture, music, dress, style and more! 
We are looking for CEOs from all ages, races and sexes to join this movement. We are a Non-Profit 501c3 organization with a mission to empower, inspire and educate CEOs. Our movement also includes our URBAN CEO™ Academy which is an online membership where CEOS can join and become "Board Members". As a board member, you get to gain access to exclusive training, discounts to events and opportunities for high-level coaching and more. Another part of the URBAN CEO™ movement includes our weekly podcasts of VIP guests, tips and more! The podcasts are free and available to our FB members where there is no fee to join however, for the exclusive training discounts and more, one must join the Academy.