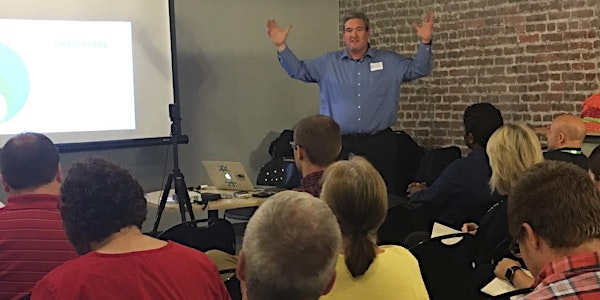 Free Lunch & Business Workshop at Cultivate (Second Tuesday's 11:30-1:00)
When and where
Location
Cultivate 3989 Broadway Rear Entrance Grove City, OH 43123
Description
Connecting Sales & Marketing: How Personas Can Drive Customer Action
What you will learn: Customers will make or break your business. Successful businesses focus on targeted, personalized campaigns to drive customer action. Personas are a great tool for connecting this often disconnected sales and marketing process.
In this one-hour session, you'll learn:
How to create targeted, actionable personas that align your marketing message with the needs of your customers

How to get critical input from your customers and sales teams to ensure your personas are authentic

How to identify and prioritize campaigns targeted at driving customer action
Who should Attend: Entrepreneurs, Business Owners, Managers, Marketing & Sales
Speakers: Kristy Campbell, Chief Operating and Marketing Officer, Rev1 Ventures Kristy has spent her 20+ year career working with – and within – tech startups to help them build their brand, grow revenue and scale. She leads Rev1's portfolio sales and marketing efforts, helping companies generate awareness, first customers, and a repeatable sales pipeline.
Alicia Oddi, Director of Marketing, Rev1 Ventures From creating new websites and social media campaigns to producing Rev1's Demo Day showcase for central Ohio's high-growth startups, Alicia's marketing expertise shines through. With creativity and flair, Alicia shows the rest of Ohio and the country how our region's entrepreneurs are changing the world.
RSVP: Lunch and the Event are free. Registration is required.
Sponsored By: