Description
May is National Stroke Awareness Month!
Join us for a light lunch and a presentation by Mayo Clinic about stroke: what is it; how to prevent it; and, treatments for both types of stroke!
Presented by: Dr. Christian Burrell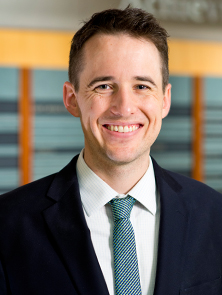 Dr. Christian Burrell is with Mayo Clinic's Department of Neurology and supports Mayo Clinic's Comprehensive Stroke Center. He graduated from Taylor University with a Bachelor's in Chemistry in 2008 and received a Doctor of Medicine in 2012. He joined Mayo Clinic in 2013 with an internship in Internal Medicine and served as Chief Resident during his neurology rotation. He is completing a Vascualr Fellowship at Washington University in St. Louis, MO.