Description
Have you ever had a deep desire to know what to choose for your New Year's Resolutions, but felt like it was really hard because you're not 100% clear or you over-think it or you just don't know what you want???... then you're going to love this!
Here's what this is all about: My name is Kai and I'm an experienced psychic tarot card reader. I have created this special reading to help you clearly tap into what your soul wants for you this New Year regardless of how confused you may feel.
Imagine stepping into the New Year feeling motivated and inspired by goals that really mean something to you. Imagine being able to effortlessly attract abundance and all the things you want into your life knowing it is in alignment with your path and for your highest good.
All of this is possible, and I should know more than anyone. I used to be so indecisive and wishy-washy that I would choose to go down one path in life with one foot in and one foot out, feeling unsure becuase I didn't know if it was aligned with my purpose. I wasn't fully committed, and I wasn't confident in what I was doing. And I would only do things that crossed my path. I never made any real choices when it came to my life's passions.
But then I discovered tarot and that changed everything. Even though I started out with the same confused feelings, my life then began taking off. Before I knew it, I was being guided to take risks and to step outside of my comfort zone in ways I never expected. I got a much better understanding of what my soul was actually calling for, and now I have no doubt about the direction of my life... all because of tarot readings like the one that I'll share with you in this session.
********************************************************
HERE'S WHAT WE WILL DISCOVER FOR YOU:
********************************************************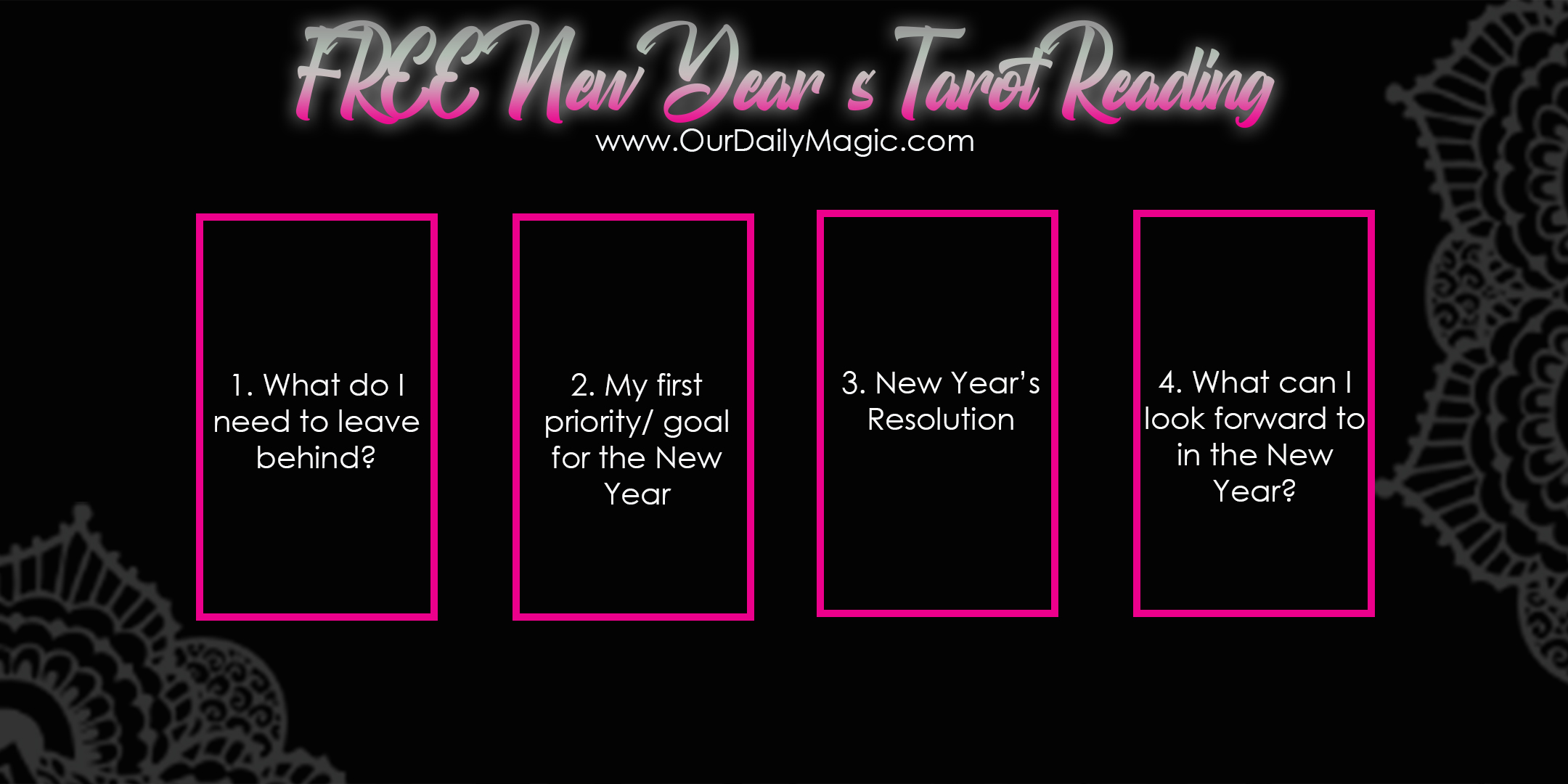 BONUS: I'll be pulling Oracle cards and sharing channeled messages as I am called - and much more!
*************************************************
WANT TO JOIN US? HERE'S HOW:
*************************************************
Click the REGISTER button to claim your spot - it's FREE (limited spaces available) for this special LIVE tarot reading to help you feel super prepared, empowered and Divinely guided for 2019!
After registering, you will then receive the zoom video conference link (sent to your email) so you can login and join me live at the date and time above.
GIVEAWAY: Receive a detailed 13 card reading for the year ahead ($55 value). Awarded to the top 3 people who share this event the most. Share via Facebook to your friends or your favorite group/page using the share button.
Just in case you have any questions, you can email me at magic@ourdailymagic.com or visit www.ourdailymagic.com for more information.
Looking forward to seeing you there!
KAI <3
Join our Facebook Group for Weekly Free Readings: https://www.facebook.com/groups/OurDailyMagic
For private readings or custom tarot decks, please visit: https://www.etsy.com/shop/OurDailyMagic