About this Event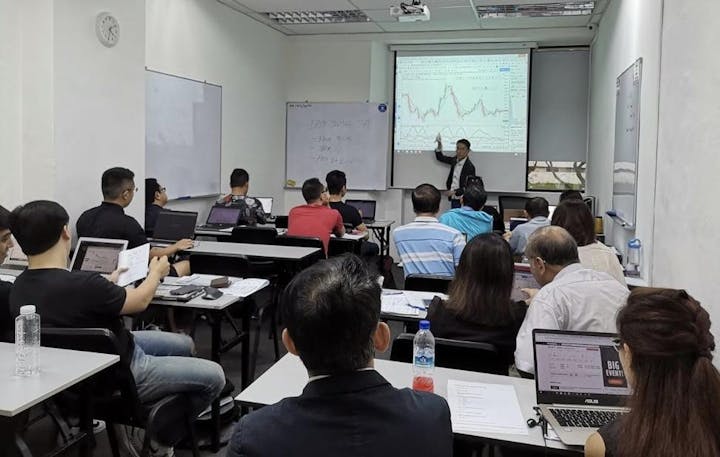 📈 Whether you are a total beginner or an avid investor,
👉 𝐖𝐞 𝐚𝐫𝐞 𝐡𝐨𝐬𝐭𝐢𝐧𝐠 𝐚【𝐅𝐑𝐄𝐄 𝐋𝐈𝐕𝐄 𝐄𝐕𝐄𝐍𝐓】𝐰𝐡𝐞𝐫𝐞 𝐨𝐮𝐫 𝐅𝐢𝐧𝐚𝐧𝐜𝐢𝐚𝐥 𝐒𝐩𝐞𝐚𝐤𝐞𝐫 Peter Sin will uncover strategies how you can…
𝐄𝐍𝐓𝐄𝐑 𝐒𝐌𝐀𝐑𝐓𝐄𝐑!
✅ Learn 3 Easy-to-Apply Technical indicators to identify entries and exits suitable for Long Term Investors and Swing Traders!
𝐂𝐇𝐄𝐂𝐊 𝐅𝐀𝐒𝐓𝐄𝐑!
✅ How to use 5 minutes a day to screen for investment opportunities in your favourite sectors! (US, Singapore, Stocks, ETFs, Unit Trust, Forex..and Many More....)
𝐒𝐋𝐄𝐄𝐏 𝐁𝐄𝐓𝐓𝐄𝐑!
✅ Hedge downside risks using our Dividend Investing strategy that delivers cash payouts month in and month out like clockwork!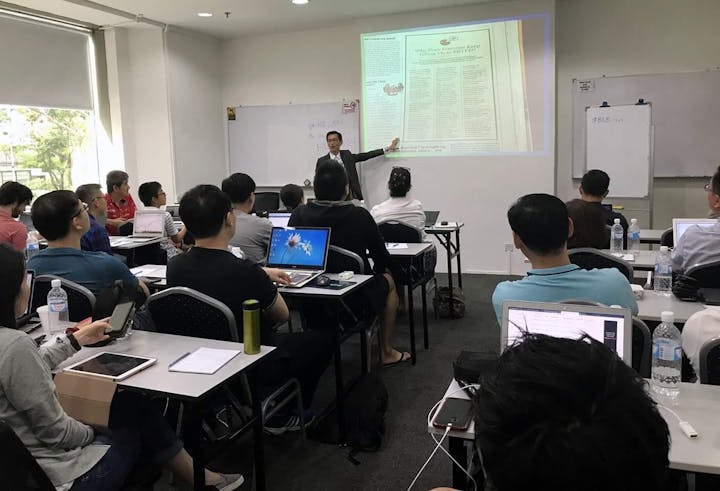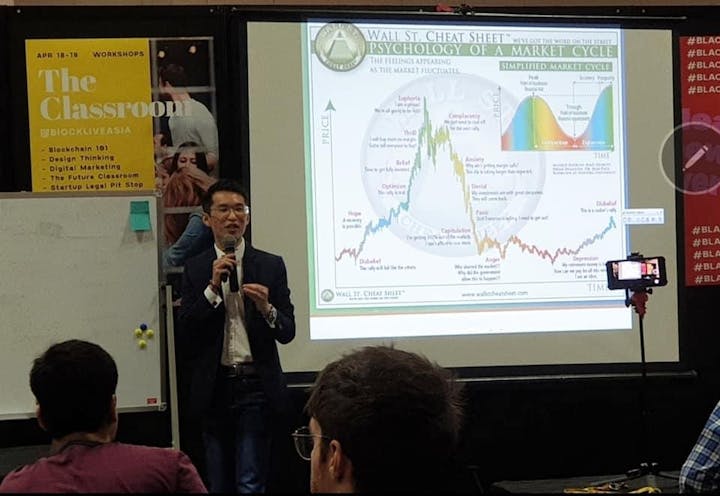 ☑️ "𝘛𝘩𝘪𝘴 𝘴𝘦𝘴𝘴𝘪𝘰𝘯 𝘨𝘢𝘷𝘦 𝘮𝘦 𝘮𝘰𝘳𝘦 𝘤𝘰𝘯𝘧𝘪𝘥𝘦𝘯𝘤𝘦 𝘰𝘯 𝘢𝘭𝘭𝘰𝘤𝘢𝘵𝘪𝘯𝘨 𝘮𝘺 𝘮𝘰𝘯𝘦𝘺 𝘪𝘯 𝘭𝘰𝘯𝘨 𝘵𝘦𝘳𝘮 𝘪𝘯𝘷𝘦𝘴𝘵𝘮𝘦𝘯𝘵𝘴. 𝘐 𝘭𝘪𝘬𝘦 𝘵𝘩𝘦 𝘧𝘳𝘦𝘦 𝘳𝘦𝘴𝘰𝘶𝘳𝘤𝘦𝘴 𝘨𝘶𝘪𝘥𝘦𝘴 𝘨𝘪𝘷𝘦𝘯 𝘢𝘵 𝘵𝘩𝘦 𝘦𝘯𝘥 𝘧𝘰𝘳 𝘮𝘦 𝘥𝘰 𝘮𝘰𝘳𝘦 𝘳𝘦𝘴𝘦𝘢𝘳𝘤𝘩." - 𝘝𝘦𝘳𝘯𝘶𝘴 𝘛𝘦𝘰
☑️ "𝘈𝘴 𝘢 𝘵𝘳𝘢𝘥𝘦𝘳 𝘮𝘺𝘴𝘦𝘭𝘧, 𝘐 𝘭𝘪𝘬𝘦 𝘵𝘩𝘦 𝘴𝘪𝘮𝘱𝘭𝘦 𝘵𝘳𝘢𝘥𝘪𝘯𝘨 𝘮𝘦𝘵𝘩𝘰𝘥𝘴 𝘴𝘩𝘢𝘳𝘦𝘥 𝘰𝘯 𝘥𝘢𝘪𝘭𝘺 𝘢𝘯𝘥 𝘸𝘦𝘦𝘬𝘭𝘺 𝘵𝘪𝘮𝘦𝘧𝘳𝘢𝘮𝘦𝘴, 𝘭𝘰𝘰𝘬𝘪𝘯𝘨 𝘧𝘰𝘳𝘸𝘢𝘳𝘥 𝘵𝘰 𝘵𝘩𝘦 𝘯𝘦𝘹𝘵 𝘴𝘩𝘢𝘳𝘪𝘯𝘨! 𝘛𝘩𝘢𝘯𝘬𝘴 𝘧𝘰𝘳 𝘵𝘩𝘦 𝘦𝘥𝘶𝘤𝘢𝘵𝘪𝘰𝘯, 𝘪𝘵 𝘸𝘢𝘴 𝘵𝘪𝘮𝘦 𝘸𝘰𝘳𝘵𝘩 𝘴𝘱𝘦𝘯𝘵!" - 𝘔𝘢𝘳𝘤𝘶𝘴 𝘞𝘰𝘯𝘨
☑️ "𝘝𝘦𝘳𝘺 𝘪𝘯𝘧𝘰𝘳𝘮𝘢𝘵𝘪𝘷𝘦 𝘧𝘰𝘳 𝘢 𝘍𝘳𝘦𝘦 𝘴𝘦𝘴𝘴𝘪𝘰𝘯! 𝘝𝘦𝘳𝘺 𝘩𝘦𝘭𝘱𝘧𝘶𝘭 𝘵𝘪𝘱𝘴 𝘰𝘯 𝘮𝘢𝘳𝘬𝘦𝘵 𝘦𝘯𝘵𝘳𝘺 𝘢𝘯𝘥 𝘦𝘹𝘪𝘵 𝘶𝘴𝘪𝘯𝘨 𝘵𝘩𝘦 1-2-3 𝘎𝘶𝘪𝘥𝘦𝘴. 𝘗𝘦𝘵𝘦𝘳 𝘪𝘴 𝘷𝘦𝘳𝘺 𝘴𝘵𝘳𝘢𝘪𝘨𝘩𝘵𝘧𝘰𝘳𝘸𝘢𝘳𝘥 𝘪𝘯 𝘩𝘪𝘴 𝘢𝘱𝘱𝘳𝘰𝘢𝘤𝘩." - 𝘓𝘶𝘤𝘶𝘴 𝘉𝘰𝘰𝘯
☑️ "𝘎𝘳𝘦𝘢𝘵 1 𝘩𝘳 𝘸𝘰𝘳𝘬𝘴𝘩𝘰𝘱, 𝘷𝘦𝘳𝘺 𝘶𝘴𝘦𝘧𝘶𝘭 𝘪𝘯𝘧𝘰𝘳𝘮𝘢𝘵𝘪𝘰𝘯 𝘰𝘯 𝘵𝘳𝘢𝘥𝘪𝘯𝘨 𝘢𝘯𝘥 𝘪𝘯𝘷𝘦𝘴𝘵𝘪𝘯𝘨 𝘵𝘦𝘤𝘩𝘯𝘪𝘲𝘶𝘦𝘴 𝘧𝘰𝘳 𝘯𝘦𝘸𝘣𝘪𝘦𝘴. 𝘗𝘦𝘵𝘦𝘳 𝘪𝘴 𝘢𝘣𝘭𝘦 𝘵𝘰 𝘦𝘹𝘱𝘭𝘢𝘪𝘯 𝘥𝘪𝘧𝘧𝘪𝘤𝘶𝘭𝘵 𝘤𝘰𝘯𝘤𝘦𝘱𝘵𝘴 𝘪𝘯 𝘢 𝘤𝘭𝘦𝘢𝘳 𝘢𝘯𝘥 𝘴𝘪𝘮𝘱𝘭𝘦 𝘮𝘢𝘯𝘯𝘦𝘳." - 𝘋𝘰𝘮𝘪𝘯𝘪𝘤 𝘛𝘢𝘯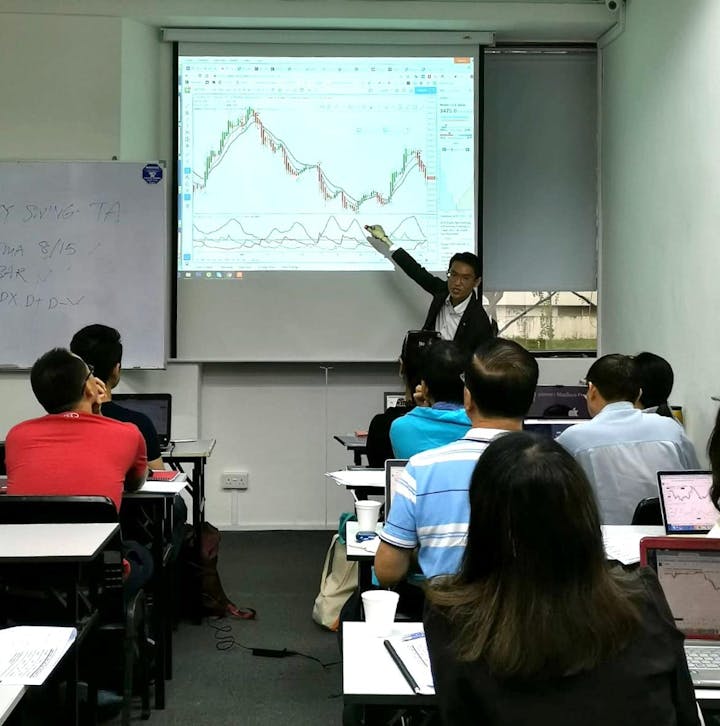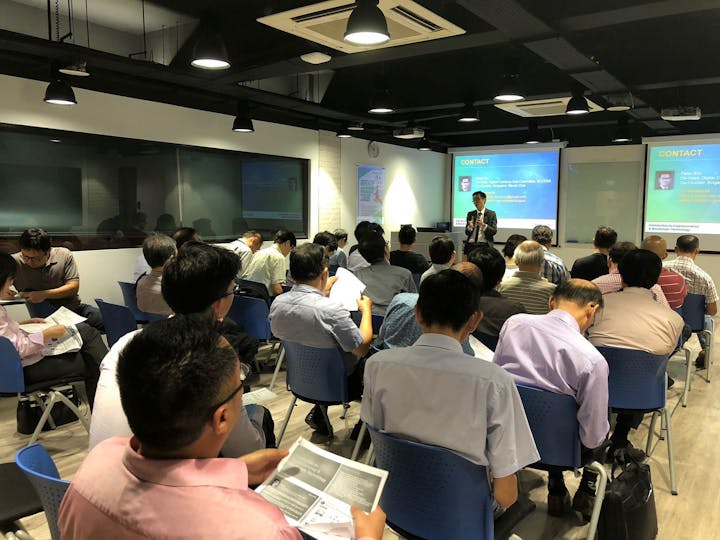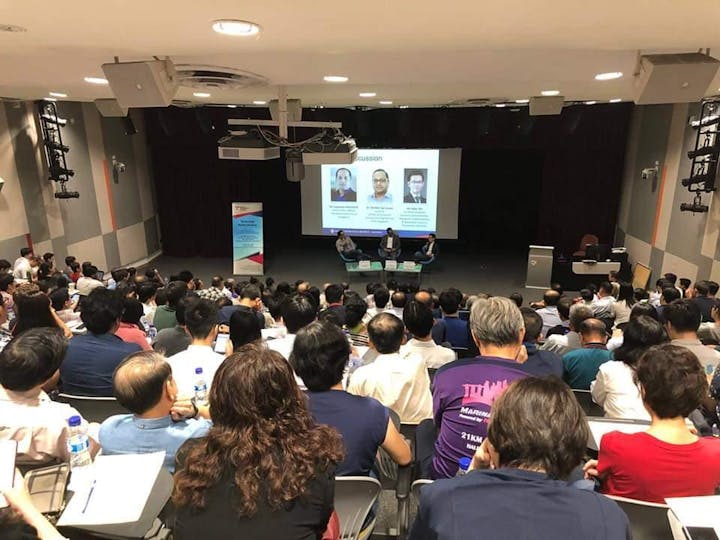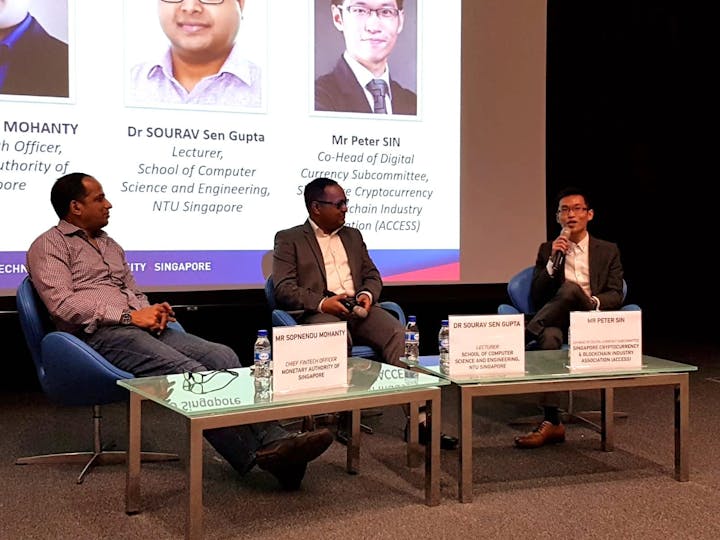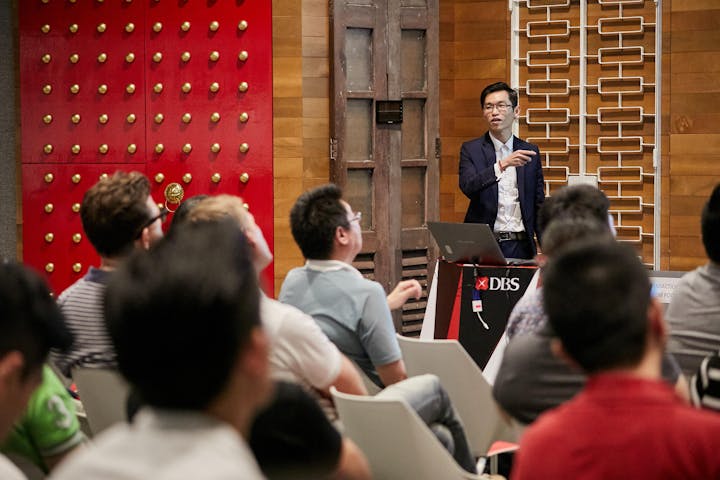 You will gain insights and learn things that you can immediately applying your own investment journey!
⏰ 𝐉𝐨𝐢𝐧 𝐮𝐬 𝐨𝐧 𝟐𝟓𝐭𝐡 𝐌𝐚𝐲 𝐢𝐧 𝐒𝐢𝐧𝐠𝐚𝐩𝐨𝐫𝐞!
⏱ 𝐓𝐢𝐦𝐞: 𝟏𝟎𝐚𝐦 𝐭𝐨 𝟏𝟐𝐩𝐦
🏙 𝐕𝐞𝐧𝐮𝐞: 𝐕𝐢𝐬𝐢𝐨𝐧𝐜𝐫𝐞𝐬𝐭 𝐂𝐨𝐦𝐦𝐞𝐫𝐜𝐢𝐚𝐥 𝐛𝐮𝐢𝐥𝐝𝐢𝐧𝐠, 𝟏𝟎𝟑 𝐏𝐞𝐧𝐚𝐧𝐠 𝐑𝐝, 𝐒𝐢𝐧𝐠𝐚𝐩𝐨𝐫𝐞 𝟐𝟑𝟖𝟒𝟔𝟕
(Please note the exact Training room at Visioncrest Commerical building will be whatsapped to all confirmed attendees 3 days before workshop date! Thank you!)
💻 Make sure you bring your laptops+mouse along for technical charts hands-on practice! ;)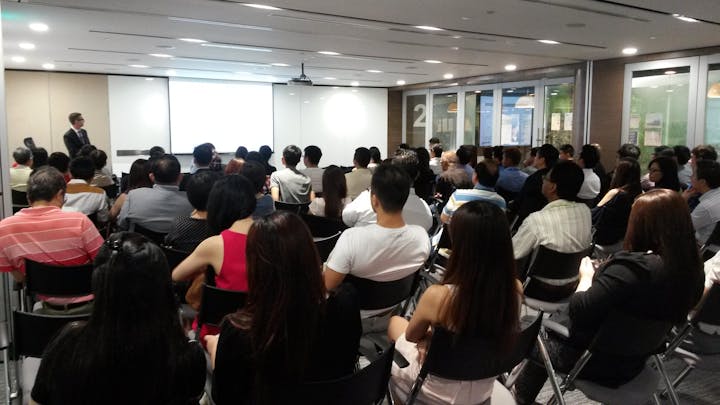 📊 𝐈𝐍𝐕𝐄𝐒𝐓𝐌𝐄𝐍𝐓 𝐊𝐧𝐨𝐰𝐥𝐞𝐝𝐠𝐞, 𝐒𝐢𝐦𝐩𝐥𝐢𝐟𝐢𝐞𝐝!
📈 Catch our daily easy-to-digest financial guides to make smart investment decisions!