Multiple Dates
FREE LIVE Affilify Workshop - Affiliate Marketing or E-Commerce Business.
Description
Free Live Event – Affilify Workshop
Tips, Tactics, & Strategies For Scaling Your OWN Online Business!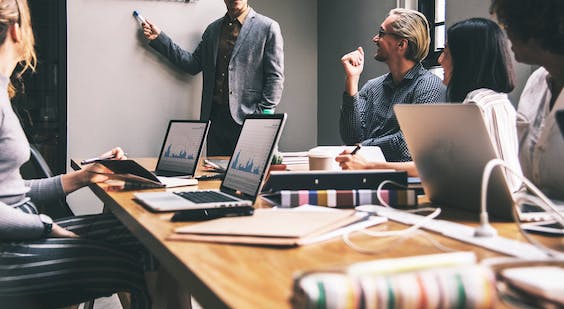 Who Is This Event For?
If you own (or are thinking about starting) an online business, then this free, 2-hour live event is for you. You'll learn how to find the highest-converting products and products, drive traffic, and increase profits… all while working less, and having the freedom to enjoy life, travel, and work from anywhere!
Maximize Your Revenue (While Having More Time)
The biggest lie ever told is that you need to work harder to reach your goals. The truth is, you need to work smarter. At the Affilify Workshop, you'll learn how to achieve your income goals, while enjoying your dream lifestyle at the same time.

At this Free Workshop, you'll discover:
How to choose your Million-Dollar Niche

How to find the highest-converting products and services

Tips for profitably scaling your traffic campaigns FAST

Ad copy hacks that immediately increase response


How to outsource daily tasks (for cheap) so you can focus on income-producing activities

Automation and outsourcing secrets for increasing profits

The secret to leveraging social media for massive growth


Growth tactics for taking your business to the next level
Hurry… Spots Are Limited!
[Reserve Your Spot Today]
>>> GRAB YOUR BONUSES <<<

FREE GIFT JUST FOR ATTENDING
Free Copy Of THE TOP 10 SECRETS OF SUCCESSFUL ENTREPRENEURS
Handbook (VALUE $97)
The Top 10 Secrets of Successful Entrepreneurs Handbook will help you:
Develop the mindset of a successful entrepreneur to think like them and solve your problems the way they do.
Tap into the 10 principles that drive the most wealthy and energetic people you know.
Finally get paid what you're REALLY worth as you start down your path to building a successful business.
A Community of Like-Minded Entrepreneurs

Being an entrepreneur can get lonely, which is why going to live events is crucial to your success. At the Affilify Workshop, you'll meet and network with like-minded entrepreneurs who can become your friends and business connections. Who knows, you might meet someone who becomes a life-long friend, or an experienced mentor who gives you an "inside tip" that doubles your traffic!
Yes, This Is FREE, But Spots Are Limited!
Our core mission is to help affiliate marketers and e-commerce business owners scale their businesses. By hosting Free Events like this, we build our brand as a training company. Also, if you enjoy the training, we have other events you may be interested in attending in the future. For that reason, this 2-Hour Workshop is 100% free to attend. The catch is… spots are LIMITED and they will fill up fast. So act now, and reserve your spot today.
FREE GIFT JUST FOR ACTION TAKERS:
Free Copy Of THE 7 SUCCESS-MYTHS THAT CRIPPLE YOUR DRIVE

Handbook (VALUE $47)
Are these 7 myths holding back from your true potential? Because these cripple most people on their journey to success before they could get started…

Discover the 7 Success-Myths that stop people from becoming wealthy entrepreneurs

How you can get rid of these limiting beliefs that hold you back and finally achieve independence and freedom by achieving your goals




Take a shortcut towards business success by learning from other people's mistakes and striking out on your own as a confident leader
Hurry… Spots Are Limited!
[Reserve Your Spot Today]
Frequently Asked Questions

How long will the free training last?
The AFFILIFY Workshop generally runs about two hours.
Will Silvia Galati be there?
Yes! Although Silvia doesn't always do the Affilify Workshops herself, she could be there for this special event in Bangkok. You'll hear of her story from the Affilify Team as they give a training that distills her experience and knowledge as a super affiliate. You'll see how she generated over $20,000 per month with her online business and how you can too using the same field-tested strategies and business-model.
Do I need to bring anything with me?
We encourage you to bring a notebook and a pen to take some notes as we will be covering various online income strategies that you will want to take note of.
Do I need to register or can I just show up?
Please register before you show up. Our events are typically completely booked and we need to know ahead of time how many people are showing up to ensure we have enough seating for everyone.
Can I bring a guest with me?
You can bring as many guests as you like, but please ensure that each person registers separately on a new form. We need to have an exact headcount to ensure we have the proper venue and seating arrangement for all attendees.

Will I have to buy anything?
You are not required to purchase anything. The workshop is completely free and when you attend, you will also receive a FREE GIFT. We do offer additional educational products and services at our workshops, but you are never under any obligation to buy.
Organizer of FREE LIVE Affilify Workshop - Affiliate Marketing or E-Commerce Business.
Affilify is a training company that teaches affiliate marketers and e-commerce business owners how to scale their businesses.
Our goal is to provide you with the tips, tools, and training to make more money in less time so you can live your dream lifestyle.

Our Founder is Silvia Galati, an Italian woman from Milan (Italy), living in Dubai, who escaped the "rat race" and achieved personal and financial freedom through affiliate marketing.