Description
WHAT: The Massachusetts Small Business Development Center's Western Regional Office is pleased to announce that Attorney Sarah K. Willey of WMASSBIZLAW has generously offered to hold free Legal Clinics.
WHO: Entrepreneurs, and small business owners can meet one-on-one, for 30 minutes, with Sarah Willey, Esq. to discuss general legal questions such as corporate structure, leases, contracts, insurance, employment, franchising, and various other business related issues. Attorney Willey is also an expert on international compliance laws. Participants will receive a general waiver statement prior to their meeting and are eligible to attend a 30-minute Legal Clinic, one-time.
WHEN: The Clinics start at 12pm and individual appointments are required and subject to availability. To schedule a session, sign up online at EVENTBRITE or contact Lynn at the Massachusetts Small Business Development Center Western Mass Regional Office (MSBDC-WRO) at 413-737-6712 extension 100.
CANCELLATION POLICY
As a courtesy to the Legal Advisors volunteering for the Clinics, please call us at 413.737.6712 or email us at msbdc@msbdc.umass.edu at least 24 hours in advance if you cannot attend.
Funded in part through a co-operative agreement with the SBA.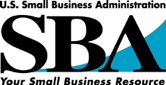 "The Massachusetts Small Business Development Center Network is a partnership program with the U.S. Small Business Administration and the Massachusetts Office of Business Development under Cooperative Agreement No. SBAHQ-16-B-0001 through the University of Massachusetts Amherst. SBDCs are a program supported by the U.S. Small Business Administration and extended to the public on a non-discriminatory basis. SBA cannot endorse any products, opinions or services of any external parties or activities. Reasonable accommodations for persons with disabilities will be made if requested at least two weeks in advance. For further information, contact the MA Small Business Development Center – Western Regional Office, Scibelli Enterprise Center, 1 Federal St, Bldg. 101, Springfield, MA 01105 at 413-737-6712.