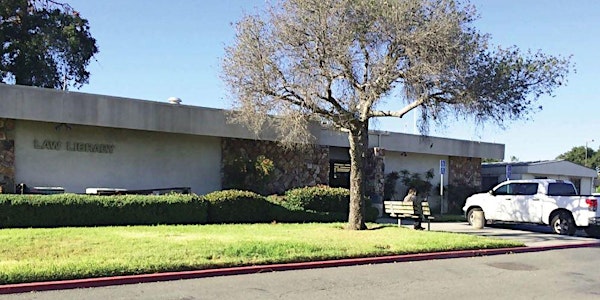 Free Legal Clinic by North County Bar Association and San Diego Law Library...
Location
San Diego Law Library
325 S. Melrose Drive, Ste 300
Vista, CA 92081
Description
No pre-registration is required. This clinic is on a first come, first served basis.
About the Program:
The San Diego Law Library is hosting a Free Legal Clinic in partnership with the North County Bar Association. Consult with an attorney regarding your Family law, Civil, Criminal, Landlord-Tenant, Probate, Immigration and Bankruptcy legal issue*. The Free Legal Clinic is limited to providing general information and advice and does not provide legal representation nor create an attorney-client relationship. Also, the volunteer attorneys are not responsible for drafting any legal documents on your behalf.
Please check in at the Library Info Desk when you arrive. Space is limited.
*Topic areas available are subject to change.
About the Speaker:
This program is presented in partnership with the NCBA.