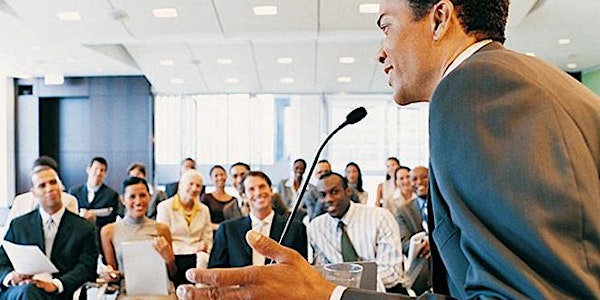 Free Learning Opportunity - Leadership & Communication
Imagine better relationships, wealth, and happiness. Join our fun and professional group for a good time and an unique opportunity to grow.
About this event
Every Monday at 6:25pm EST on Zoom:
https://us02web.zoom.us/j/2075331133
All meetings are held online.
IMPORTANT: Please kindly introduce yourself when you join in the Zoom meeting. Either through our chat or wave to the camera and we will give you the opportunity to speak.
---
About Team Entrepreneur
Team Entrepreneur is like a home, where you get revitalized, grow important skills, and meet extraordinarily talented individuals.
About Toastmasters:
Toastmasters International is a nonprofit educational organization that teaches public speaking and leadership skills through a worldwide network of clubs. Founded in October 1924, the organization currently has more than 292,000 members in 14,350 clubs in 122 countries.
Through its worldwide network of clubs, each week Toastmasters helps more than a quarter of a million men and women of every ethnicity, education level and profession build their competence in communication so they can gain the confidence to lead others. Toastmasters continues to build on its legacy by providing a strong foundation for the future. Its proven educational program continually evolves.
-------
Zoom Set-up
You will need to create a free Zoom account before the meeting. Go to www.zoom.us and sign up for free.
Click on the link below about 5-10 minutes before the meeting to join:
https://us02web.zoom.us/j/2075331133
You can simply open this link on the internet browser of your computer, or choose one of the other options below:
Mobile: Download the zoom app for your phone or
PC/Mac: Download the desktop app for your computer.