FREE - Learn How To Pay Off a 30 Year Home Loan In Half The Time..Online Video Shows How...To Smash Your Mortgage

Thursday, January 2, 2014 at 1:00 AM (AEST)
Event Details
Hate to Pay Bank Interest ? 
Wish You Knew How to Pay Your Home Loan
Off In Half The Time? 
You Know There Must Be a Better Way,
Just Don't know What To Do !
Is This You ?
Worried about not being able to pay off your mortgage
Has the future got you worried ?

 
We will show you how to CRUSH your mortgage.
Actually you will Learn to Smash Your Mortgage...
Imagine if you could cut years off your mortgage?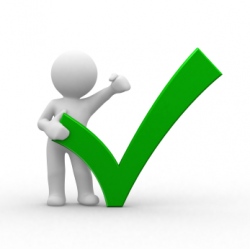 How would that impact your life:
Less work
Time at School with the Kids
Numbers are  strictly limited for this Special  FREE training (Worth $97)  that reveals the real secrets to cutting years off your mortgage.
You Will Discover
Free Software the bank has.

      How to pay cash for your home

      How  To Pick  a Mortgage That works For You!
Have you had your mortgage longer than 5 years ?
Is it paid off yet ?? I bet not.
No Hype
You will leave with 5 strategies that you can use immediately.
There will be no hype. Just 100% content.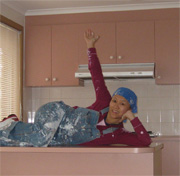 3 Years later & 4 Houses
 Sue C
Sydney Australia
You should enrole for the training if you are:
 Trying to pay Off a Home Loan     

Trying to buy an investment property

Don't want to have a mortgage in 20 years time.
Get all your specific Questions answered by a special Question & Answer session at the end.
Smash Your Mortgage is designed to help odrinary Australian knock years off their mortgage. Smash your mortgage is very easy to understand and can be implemented immediately
Here's a quick overview of what's included:
(Remember: Because I cover so much in the Videos
It's impossible for me to cover all topics mentioned here!)
I'll guide you step by step to:
Learn How To Pay an Average Australian Mortgage Off in 15 Years or less.
Who you should get advice from and who you should never get advice from.
 

What some of the traps are and how to see them coming.
How to save money within 30 days or less.
Frequently Asked Questions
Q - Is this advice.
A - No this is what I have done you should get your own professional Advice.
Q - Is this hard to do.
A - No not in my opion.
Q - Why won't my bank tell me this.
A - They make their money from your paying interest.
Q- Will this take long for me to learn
A - No the videos are less than 5 minutes long.
Q- Why are you doing this for FREE.
A - This is the information I wish I knew years ago. I just want to share.
Q - Will I get spam after I give you my email address
A - No. You can unsubscribe at any time.
Now go to the Top and Sign Up
We have very limited numbers  and this online training will fill up Quickly. If you want to attend you must register NOW.  
There is no charge to attend until the End of this Month! 
When you sign up you get the videos sent to your inbox.
Just click on the link. No Need to wait.  
Remember
Copyright Notice
No part of this training may be reproduced or copied.
Smash Your Mortgage is educational only.
After you complete your FREE training make sure you write on our face book page
Enjoy.
 http://www.facebook.com/pages/Sydney-Australia/110884905606108?ref=ts#!/pages/SmashYourMortgagecom/294227537282928
When & Where
...
At Home Online
Brisbane
Australia

Thursday, January 2, 2014 at 1:00 AM (AEST)
Add to my calendar
Organizer
Are you a business owner Coach Health Practitioner