Multiple Dates
FREE! Learn 5 Ways to Increase Your Cash-Flow/Income - NOW! (HIS)
Description
Do You Need or Want More Cashflow/Income NOW?
Are You Living Paycheck to Paycheck?
Have You Lost Your Job Recently?
Has Your Unemployment Ended or Will It End Soon?
Are You Underemployed (Current Job Pays Less Than Previous Job)?
Are You Looking for Ways to Make More Money?
Do You Want Multiple Streams of Income & Fincancial Freedom?
If you answered 'YES' to any of the questions above:
Please join Manola of MWA ~ MakingWealthAttainable.us

&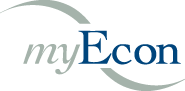 myEcon, The Personal Financial Success Company
for a Financial Literacy Presentation on our:
Exclusive CashFlow Management System
Learn 5 Ways To Increase Your Cashflow/Income NOW!
ONE DAY ONLY! LIMITED SEATING! RSVP~ASAP!
~ (800) 575-5065 EXT. 8138 ~
(Contact Organizer for Details)