Description
Free and Open to the Public.

Is knee pain holding you back from activities you enjoy?

Join Dr. John H. Velyvis for a free seminar to learn about the causes and current treatments for knee pain. The talk will include a special introduction to robotics-assisted total knee replacement using the NAVIO Surgical System — currently only available at Seton Medical Center in the Bay Area.

John Velyvis, M.D. is Seton Medical Center's robotic surgery medical director.

Dr. Velyvis will discuss:
• Causes of knee pain
• Non-surgical treatment options
• Surgical options including Navio◊ robotics-assisted partial knee replacement and total knee replacement.

You'll also have the opportunity to ask Dr. Velyvis your own questions.

RSVP using the form on this page or by calling 650/437-8861.
Event Schedule
6:30 to 7:30 p.m. – Presentation by robotic surgery medical director – John Velyvis, M.D.
7:30 to 8:00 p.m. – Question and answer session with Dr. Velyvis
Ready to address your knee pain?
RSVP using the form on this page or by calling 650/437-8861.

Free valet parking upon arrival.
Light snacks and refreshments to be served

About the NAVIO◊ Surgical System
Seton Medical Center now offers robotics-assisted partial knee replacement and total knee replacement using the Smith & Nephew NAVIO Surgical System, a CT-free platform that delivers consistent and accurate results using robotic assistance.


About the Presenter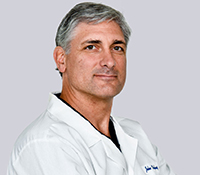 John Velyvis, MD
Medical Director, Robotic Surgery, Seton Medical Center
Dr. John Velyvis completed medical school at Columbia University in New York, earned a degree in biomedical engineering from Harvard University, and currently practices in Daly City, CA. He specializes in orthopedic surgery and adult reconstructive orthopedic surgery with a particular focus in robotics-assisted partial knee resurfacing. Dr. Velyvis is one of the most experienced orthopedic surgeons on the West Coast using robotics-assisted technology. Dr. Velyvis also works as an educator and consultant, and has lectured and published extensively on joint replacement topics within the field of orthopedics.


The program presented in conjunction with Smith & Nephew.

◊ Trademark of Smith & Nephew. Certain marks Reg. US Pat. & TM Office. All Trademarks acknowledged | This information intended for U.S. Healthcare Professionals only.
1 Hall et al., "Unicompartmental Knee Arthroplasty (Alias Uni-Knee): An Overview With Nursing Implications," Orthopaedic Nursing, 2004; 23(3): 163-171.
2 Repicci, JA, et al., "Minimally invasive surgical technique for unicondylar knee arthroplasty," J South Orthopedic Association, 1999 Spring; 8(1): 20-7.
Individual results may vary. There are risks associated with any surgical procedure including NAVIO-enabled Partial Knee Replacement. NAVIO is not for everyone. Children, pregnant women, patients who have mental or neuromuscular disorders that do not allow control of the knee joint, and morbidly obese patients should not undergo a NAVIO procedure. Consult your physician for details to determine if NAVIO is right for you.