Free Introductory Talk on Transcendental Meditation

Thursday, March 27, 2014 from 7:30 PM to 9:00 PM (CDT)
Event Details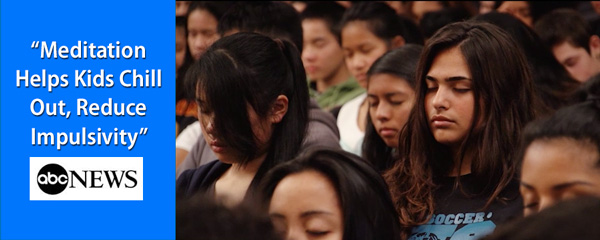 The Transcendental Meditation Program
San Antonio TM Center 210-401-9514 sanantonio@tm.org 
Schedule of Upcoming Free Introductory Talks Below
Learn more about the Transcendental Meditation technique:  We've scheduled several introductory talks on the Transcendental Meditation technique in the coming days:
San Antonio TM® Center • 4219 McCullough Ave. #2 • San Antonio 78212
Sunday, March 16th, 1pm

Thursday, March 20th 7:30pm

Thursday, March 27th, 7:30pm

Sunday, April 6th, 1pm 

Thursday, April 10th, 7:30pm
DIRECTIONS: 1492 McCullough Ave., #2 MAP School seems to be tougher than ever these days. According to research by Kaiser Permanente, the percentage of children aged 5-17 using antidepressants more than doubled between 1993 and 2003. Hope is on the horizon though, reports ABC News. In a May 15 feature, the national news network cited research showing that Transcendental Meditation practice helps students to reduce stress, improve grades, and enhance creativity. Here's an excerpt: A study of more than 3,000 children in the San Francisco Unified School District found a dramatic improvement in math test scores and overall academic performance among students who practiced Transcendental Meditation...The study also found a decrease in student suspensions, expulsions, and dropout rates.
LEARN MORE Learn more about the Transcendental Meditation technique: Free Introductory Presentations
This introduction to the TM technique covers:
What is the TM technique and what are the benefits?

How does it work?

What is the research behind the technique?

How does one learn?

How does the TM technique differ from other forms of meditation? And, plenty of time for questions and answers.
To attend, please RSVP by calling 210 401 9514,responding to this email, or registering online tm.org/sanantonio.
We look forward to meeting you!
All the best, Lincoln & June Norton, Center Chairs
Paul & Josie Fauerso, Jim Van Winkle, & Brooke Hadfield,Certified TM Teachers
San AntonioTM Center 210-401-9514 sanantonio@tm.org 
Organizer
San Antonio TM Center
We offer personal instruction in the Transcendental Meditation® technique. Learn more from a certified TM® teacher. Reach us at 210-401-9514
Free Introductory Talk on Transcendental Meditation