Description
What is Ascension meditation?

Ascension meditation offers a path of self-discovery for anyone seeking the direct experience of inner peace, true happiness, freedom from stress and a life lived in the present moment.

Ascension is about your exploration of the calm consciousness that exists within. The techniques are simple and easy and anyone can learn them since they require no belief or prior meditation experience. What is also unique about this practice is that you can use the techniqies with your eyes open too, allowing you to be present and alert in all areas of your life.
How does it work?
The effect of our thoughts is easily seen in the body. Every thought, and every feeling produces biochemical responses throughout the immune system. If you are happy or in love, your body responds by making you healthy. If you are sad or angry, your body responds by making you sick.
There is a choice in every moment for every human. Go with judgment, with fear — or align with innocence, with love. This is the purpose of human free will — to make the one choice that matters here, the one choice that heals, the one choice that is capable of permanently transforming a life to perfection and joy.
The Ishayas' Introductory Talk answers all of your questions and more about the effortless practice of Ascension. In a relaxed and non-formal setting, you will meet the Teachers and satisfy your curiosity about these simple yet incrediby effective meditation techniques.

---
INTRODUCTORY TALK

When: 11 March, 2018
Time: 10am - 11am
Where: 221 Wattle Tree Road, Holgate, Central Coast, NSW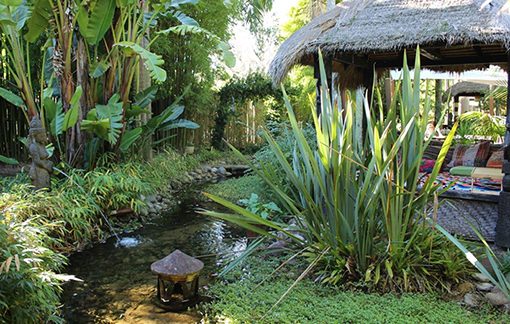 Everyone is welcome to this free event.

For further details please email australia@thebrightpath.com or contact Anya on 0423 214 844 / anyadevi@thebrightpath.com.

Please contact us if you want to set up intro talks, meetings or courses in your home, school or workplace.