How to win with women without being sleazy, cheesy or inauthentic. And even if you're a little bit creepy (just not too creepy)
About this event
Being a man today is tougher than ever.
Gone are the days of stereotypical gender roles.
Men as the breadwinner. Women as the homemaker.
These were never ideal, but at least they were clear cut.
The world is changing and here's what it means for you...
Today's women demand more.
They want the sex and attraction they get from the 'bad boy'...
With the stability and respect of the gentleman.
They want a strong man who makes them feel safe...
But who also has access to his heart.
They want it all.
And we men want to give it to them!
That's why I created Masculine Mastery
I've spent 20+ years toiling and failing with women…
Going through countless relationships and painful mistakes to figure out exactly what works (and what doesn't!)
I've uncovered 3 core mindsets that most men are missing, and once you embody them, women can't help but be attracted.
In this free class I'll share with you what I've learned about what women really want and how you can join the 1% of men who 'get it' with women…
Limited Spots - Register now for the free introduction
This free masterclass is for you if…
You want to figure out women: what they really want and how to give it to them.
You want your dating life (or relationship) to be filled with more spontaneity, excitement and passion.
You want to embody your masculinity, understand your purpose and truly feel connected to your mission in life.
You want to better understand the confusion of gender roles in modern society and what it means to be a 21st Century man.
Limited Spots - Register now for the free introduction
Here is what other men have said about Guy's men's work:
"Go with Guy, he mastered tantra and more. He has the ability to share this knowledge of masculine depth with patience and sensitivity. Every man should attend his workshop to be a better man in every area of life." -Jud (Miami, FL)
"This will be a truly amazing and unique journey for you. You'll come out on the other side with deeper understanding of yourself, being a man, understanding women and what they want and ultimately will build a stronger version of yourself to go out and get what you want in this world. Highly, highly recommended this course as a rite of passage to all men who want to be the best version of themselves." -Vince (New York, NY)
"With the challenges in my life so strong, searching for my masculinity is even more important. This group has come around right when I needed it." -Joseph O.
"This most important yet simple skills you will learn are grounding yourself and creating a container. These concepts sound abstract so have to be felt to be understood. They are also very practical because they have had a big impact on women in my life who feel safe and protected around me." -Shri (Boston, MA)
More Resources with Guy:
Join an elite brotherhood
Our world has shifted.
It's time for us to evolve with it…
That's why I've created a tribe of men, so no one has to do this alone.
This isn't about competing for "who's the alpha."
It's about bringing out the alpha that exists in all of us.
If you're ready to discover your true mission... and penetrate the world (and your woman) with your deepest gifts...
Then this is the place for you. And we want you to join us.
Your Facilitator: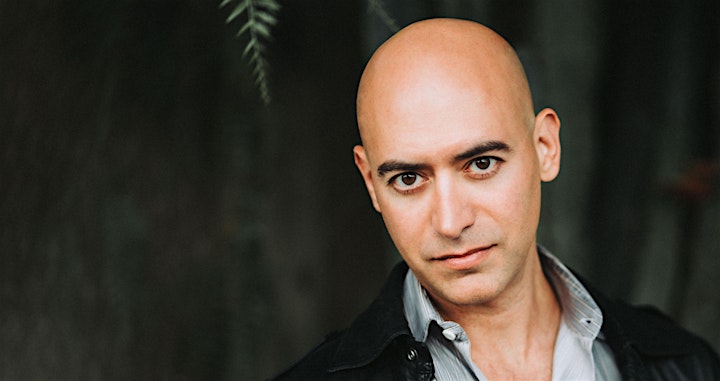 Guy Shahar is the Co-Founder of The Tantra Institute. An Advanced Certified Tantra Educator, he has studied a broad range of modalities ranging from Tantra, BDSM, Orgasmic Meditation, Morehouse, Quodoushka to many others.
As the originator of Tantra Speed Date, he helps to heal the rift between the masculine and feminine, showing singles how to relate to each other in a new and loving way.
With numerous television appearances as well as features in Playboy, Cosmopolitan, Time Out New York, San Francisco Chronicle, The Sunday Times, and the New Yorker, The Tantra Institute has presented over 1,000 workshops in 30 cities, serving more than 30,000 students.