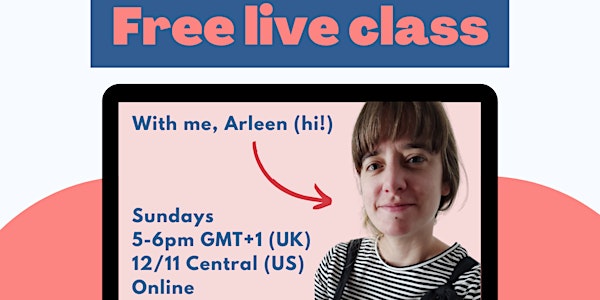 Free Introduction to Hypnobirthing Class
Lots of people feel nervous about birth, but don't worry - I got you! Come join my free class and see what hypnobirthing is all about!
About this event
It's totally normal for people to feel worried about giving birth.
I'm here to help you realise that fear is not your friend when you are birthing your baby, however you plan to birth! And that you can combat those fears with education!
During this one hour introduction to hypnobirthing class you will learn:
What hypnobirthing is and how it works
The science underpinning why it works - it's not just relaxation techniques, though they can help too!
The role of hormones in birth and how to get them working for you
How the uterus works in labour, and why fear can affect its function
Your human rights in pregnancy, birth and beyond (the people that tell you to leave your dignity at the door can stick it)
An overview of what I cover in the full course
There will be no hard sell - I strongly believe that these sessions should be about finding a teacher that you like, so it's easier to learn from them! And of course, picking up some free birth prep tools along the way!