Free Introduction to Ableton Live - Zoom & In-Person Workshop
About this Event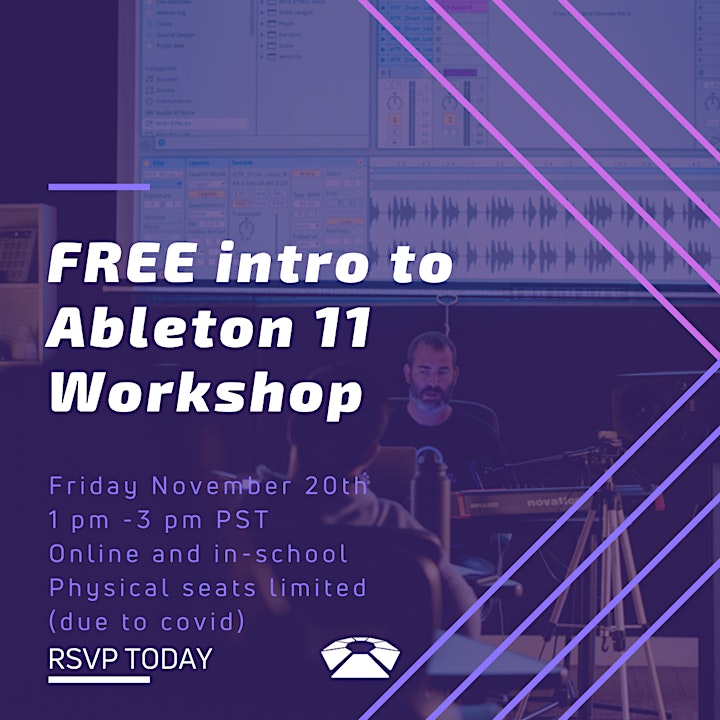 Ableton Live 11 (Beginners welcome)
Join us on Friday, November 20th, 2020 from 1pm - 3pm for a FREE Online Introduction to Ableton Live taught by Ableton Certified Trainer and head of education Yeuda Ben-Atar (Side Brain)
This event is FREE! RSVP here on Eventbrite to confirm your seat.
We're offering this class online over Zoom and in-person at our school!
For those who are in the Los Angeles area and would like to get out of the house, check out the school, and learn in our classroom, you're more than welcome! We have limited seating in our classroom to ensure safe-distancing. Please bring a mask, water bottle, and laptop and we'll check your temp. at the door (we also have plenty of hand sanitizer stations as well!)
If you're planning on joining us in-person, please bring:
A mask
Water Bottle
Laptop
If you're planning on joining us over Zoom, please have:
🎧 See you in class!
About Yeuda Ben-Atar:
Founder of Beat Lab Academy and Beat Lab's head instructor Yeuda Ben-Atar (Side Brain) is a producer, performer, and music educator based in Los Angeles, California.
Worked with artists like: Skirlex, Timbaland, Flying Lotus, DJ Numbark, Giorgio Moreder and many more.
Learn more about Ableton's best-kept secret, Yeuda Ben-Atar, on his Teacher Spotlight.
[Full Blog Post] Learn more about Yeuda: https://beatlabacademy.com/teacher-spotlight-yeuda-ben-atar-aka-side-brain/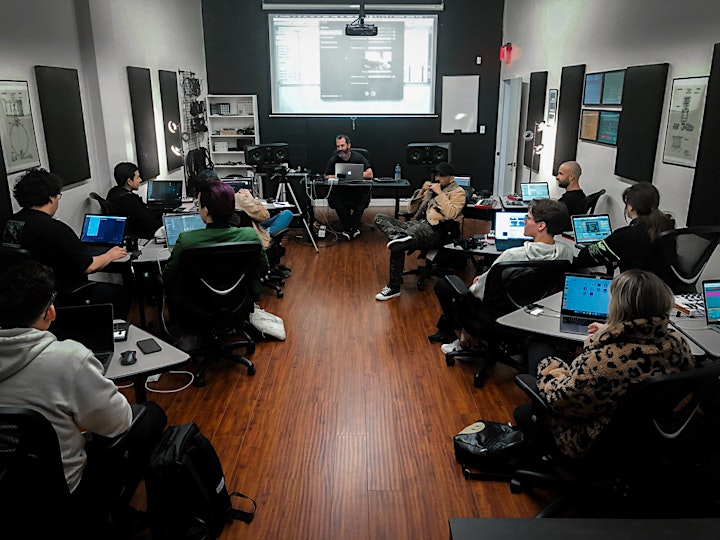 About Beat Lab Academy
Beat Lab Academy™ offers beginner to advanced music production courses. We're the 1st school to offer computer music production in a collaborative platform. We are also an Ableton Certified Training Center. We offer award-winning instructors and a unique, dynamic classroom featuring circular group learning to engage students to make music collaboratively in a hands-on environment.
Beat Lab is located in Eagle Rock, CA. For more information check out our website: www.beatlabacademy.com
SOCIALS:
Instagram: @Beatlabacademy
Facebook: @Beatlabacademy
Twitter: @Beatlabacademy