Free Intro class - Aikido 101 at Bond Street Dojo
Intro to Aikido class for those interested in starting Aikido in the NYC area as we return to training together
About this event
Registration is for a FREE introductory class. These classes are for anyone interested in future Aikido training at the Bond Street Dojo (161 East 106th Street, East Harlem, NY).
Free introductory class | Weekly- 9:45-11am Saturdays | Open to all
- Mask and Covid safety protocols observed at all times in the dojo
- Please bring loose-fitting exercise clothing
- Please try on time to complete Covid screening, activity waiver, and review Covid protocols. Class will start at 10am sharp.
- The class will be non-strenuous and everyone is welcome
*Please check the online schedule for occasional schedule changes.
__
We are holding in-person classes 7 days a week at the dojo with masks on at all times. Join us as we plan a new journey of Aikido training. We have also re-started our weekend Aikido youth class, please contact us with any questions.
Once again, registering on Eventbrite will provide us your name and email so that we can reach out to you about our dojo. This interest form below can also help us get you the information you need:
https://forms.gle/SkXrvsYvU6HkW5wQA
If you would like to send us any questions please email us at aikido@bondstreet.org- You can also call or text us at 212-477-0899.
Welcome to a new journey!
The Dojo is located at 161 E. 106th St., 1st floor, East Harlem, NYC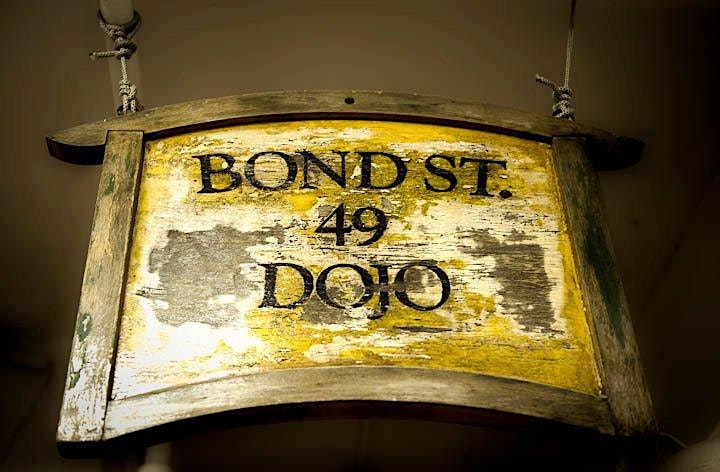 Organizer of Free Intro class - Aikido 101 at Bond Street Dojo
Bond Street Dojo is a not-for-profit organization established as a place for learning and practice of the martial art of aikido. Founded in 1973, Bond Street Dojo offers seminars and daily martial arts classes in Aikido and Japanese sword in New York City.
Aikido is a Japanese martial art founded in the 20th century by Morihei Ueshiba. It is based on traditional open hand and weapons arts, and incorporates strikes, grabs, joint locks, throws, rolling and controlled falling. Its premise is non-resistance. Instead of competing with superior force, one blends with it and redirects an attack's momentum into a technique that protects both individuals.
Bond Street Dojo is a member of the Aikido Schools of Ueshiba, under the guidance of Mitsugi Saotome Shihan. Our instructors and members have studied with many teachers, and often incorporate their own unique experiences into our curriculum.
Students of all ranks, ability levels and backgrounds are welcome to join us. We also host instructors from various schools of aikido and related martial arts to expand our knowledge and range of technique.