FREE Inner Peace for World Peace Event - BRISBANE - Meditation | Spiritual...
Description
Watch Beautiful Moments with Sri Avinash


World Peace begins with Inner Peace
Experience a group guided meditation, prayer for world peace, inspirational talk, Q&A and receive Darshan – a personal healing blessing.
The event is guided by Spiritual Master Sri Avinash. Throughout the evening, Master Sri Avinash instils inner peace, shares insightful wisdom and gives the Darshan blessings of Avalokiteshvara, the Buddha of Compassion, to awaken divine love in the hearts of everyone.
Donations are greatly appreciated.





Healing Blessings for Upliftment
The ancient spiritual tradition of healing and blessings from a holy person is called Darshan. 'Darshan' is from Sanskrit, and means to have a vision of, or an occasion of seeing a holy person or a Self-Realized Master. During Darshan the Master transmits divine love and spiritual power to bless and uplift the individual.
In the final part of the evening program, every person will have an opportunity to receive the Avalokiteshvara Darshan from Master Sri Avinash, an embodiment of the Buddha of Compassion.
This blessing raises the individual's overall vibration, which instils inner peace and acts as a catalyst for spiritual awakening. This will have a very powerful impact on world peace.
Darshan can go on for many hours while Sri Avinash receives each person individually. Numbered Darshan tokens will be given out at the door upon arrival. To avoid waiting for Darshan, it is advised to arrive early to receive your token. Those who have young children or a disability can ask a Darshan queue assistant for priority.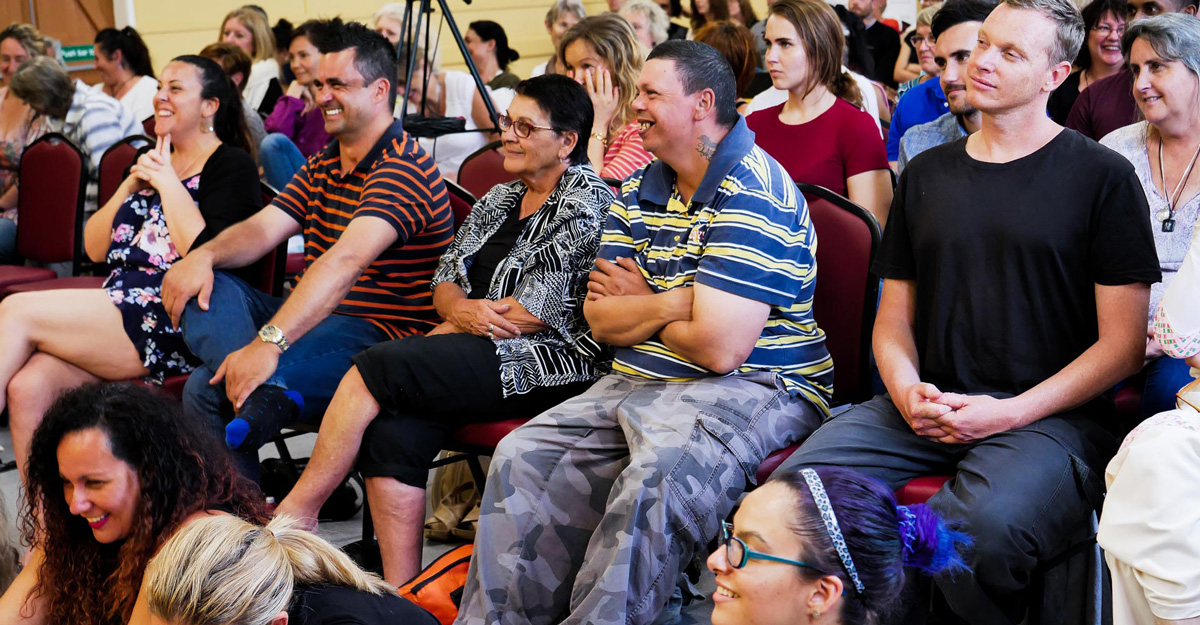 Inspiration for Inner Peace
For every great achievement, we all need inspiration. This achievement of world peace will definitely require inspiration. Inspiration to love, inspiration to be an example, inspiration to live compassionately.
The ancient spiritual tradition of receiving this inspiration is through Satsang. 'Satsang' is a word from Sanskrit, an ancient Indian language. It means 'in company with truth'. It refers to being in the presence of a Spiritual Master or Enlightened Being—one who lives permanently in the state of compassion, love and wisdom. The Master shares their love and knowledge through silent presence, spoken words and the example of how they live their life.
The evening program offers the opportunity to be in Satsang with Master Sri Avinash to experience a deeper peace and awaken compassion within you.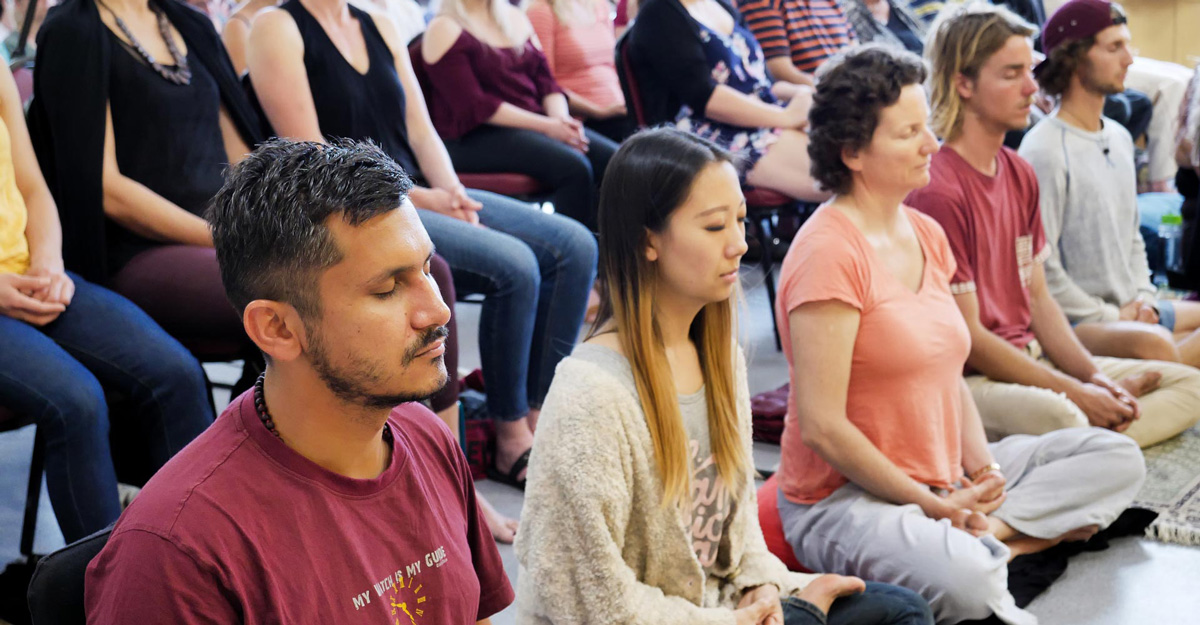 Meditation for World Peace
Since the world is ultimately made up of many individuals, if we each develop peace within ourself, then world peace will automatically happen.
Meditation is a state of deep peace and relaxation. Therefore meditation is a very powerful method to bring peace into the world. The more people that meditate in the world, the quicker world peace can be experienced by everyone. Particularly, when many minds and hearts come together and meditate with a noble purpose, the united power of meditation will make an immeasurable difference to world peace.
Irrespective of who we are and where we come from, let us all join hands and hearts together for this one evening to help make world peace a reality.
---
Program
12:00pm Doors open and Darshan tokens given
1:00pm Event begins – guided meditation
1:30pm Spiritual talk (Satsang) and Q&A
2:45pm Food, chai and sweets available
2:45pm - 5:45pm Avalokiteshvara Darshan Blessings
5:45pm Group healing
---
Volunteer
There are many opportunities to get involved as a volunteer before and during the programs.
To register yourself as a volunteer, please complete the volunteer form by clicking the link below.
---
Contact, Connect, Explore
phone: 0425 429 426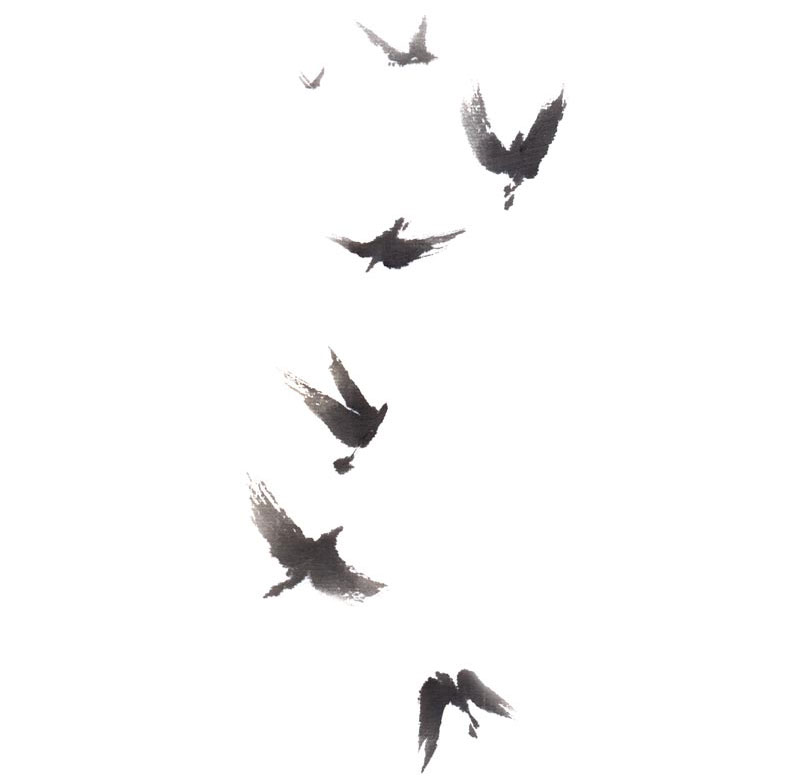 FAQs
About the event
Can children come to the event?
Yes, as long as they are supervised by an parent or guardian at all times. Children and their parents or gaurdians will have priority to get Darshan first, so that you don't have to stay too late.
How long will Darshan go for?
As Sri Avinash receives each person individually, the time of Darshan varies depending on the size of the crowd. Usually it will be 2 - 4 hours.
Can I come for Darshan if I have a disability?
Those with a disability are welcome to come for Darshan. Please advise an event volunteer, and you will be given priority to go first. If you require assistance, volunteers can also assist you when you come in front of Sri Avinash.
Do I have to bring anything, like my own meditation cushion?
The hall will have chairs set up for your comfort. However if you wish to sit on the floor, please bring your own cushion or other meditation seat.
Will there be anything for sale in the hall?
There will be chai, snacks and sweets available for sale. There will also be a book and gift stall in the hall.
Are there other events in my area with Sri Avinash?
Sri Avinash will be touring the Australia in 2018, visiting Melbourne, Sydney, the Blue Mountains, the Gold Coast, Brisbane and the Sunshine Coast.
About Sri Avinash
What religion is Sri Avinash?
Sri Avinash is a Spiritual Master and Bodhisattva, embodying the compassion of all Buddhas.
His way is non-sectarian, which emabraces all religions.
Sri Avinash says, "My religion is the religion of love, service and compassion."
What does Sri Avinash teach?
To Sri Avinash, meditation and selfless service are like the two wings of a bird that will take us to the goal of permanent happiness.
He teaches that the mind is the cause of all disturbances and unrest, so controlling the mind is essential to peace, happiness and spiritual advancement. He emphasises the importance of regular and consistent meditation to quiet the mind, increase tranquility and build inner strength. When a seeker's practice is successful, the feelings of happiness and inner fulfillment naturally arise.
According to Sri Avinash, the aim of meditation is to be fully aware of the present moment. When the seeker's awareness is in the present moment, and they are fully aware of that, this state is known as satori. Satori is a temporary state of enlightenment and it is not possible for emotional suffering and disturbance to occur during that state. Furthermore, having a taste of this creates a critical benchmark that will guide the seeker's future practice.
Sri Avinash prescribes various meditation techniques, and in response to the needs of the current times he has also developed the Holistic Meditation Technique. The Holistic Meditation Technique encompasses the essence of all meditation practices—outer awareness, inner awareness, breath awareness and the prayer of compassion.
The second fundamental teaching of Sri Avinash is selfless service. This practice is most dear to him because of its power to open the seeker's own heart and others' hearts at the same time. This process awakens love in the seeker and dissolves their ego over time, eventually leading to the remembrance of their divine nature.
Irrespective of what method of spiritual practice a person chooses, Sri Avinash teaches that with effort and grace, together with the personal guidance of a Self-realized Master, it is definitely possible to attain enlightenment in this lifetime.
General / Spirituality


What is meditation and why is it beneficial?
The word 'meditation' refers to both the meditation state and meditation techniques. Meditation techniques are tools that help us to experience the meditation state.
The meditation state is a state of deep relaxation and freedom from suffering, which is the ultimate goal of the spiritual path. There are many effective meditation techniques, such as breath meditation, mantra meditation, chanting, walking meditation, sound meditation, mindfulness meditation and Sri Avinash's Wholistic Meditation Technique.
Sri Avinash teaches that 'emotions follow thoughts like a shadow'. From this, we can learn that disturbing emotions are triggered firstly by thoughts. The thoughts may be, 'I am not loved' or 'You should not do that to me' or 'I have to achieve success.' Whatever the thoughts may be, if a person is experiencing negative emotions, the origin can be traced back to thoughts.
When this is understood, the benefit of meditation techniques becomes quite apparent—if we practice to control or switch off our thoughts, then the corresponding negative emotions can be overcome. This means the power to end our suffering is within our own hands, to the degree that we are able to master our thoughts.
So meditation techniques are tools to practice mastering our thoughts by bringing us, again and again, back to our point of meditative focus, whether it be the breath, the sound of the mantra we are chanting, or the object of our prayer, etc.
Sri Avinash teaches that as we bring our focus to this point of concentration or present moment, thoughts cannot enter at the same time. From this, we can see that the more we build our muscles of concentration, the more we will be able to master our thoughts, and the more we will be able to have control over our own happiness.