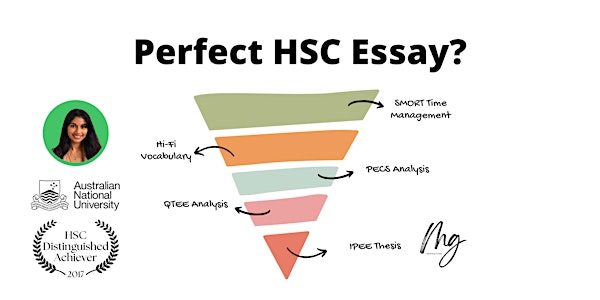 [FREE] HSC English A+ Writing WORKSHOP (YR7-12)
STEP-BY-STEP A+ WRITING FORMULAS and METHODS | SIGN UP TODAY
About this event
DID YOU KNOW?
>80% of our students ranked top 10 or higher in English at school (Term 2 2022).
This workshop will show you exactly how to write at each stage of your essay with attention to details that schools NEVER teach you. We'll walk through our MG optimised essay structures and techniques so you can knock down all hurdles towards HSC success.
About the speaker:
Australian National University Graduate - 1st Class Honours (Highest Honour in the best university in Australia)
95.95 ATAR (U4 English with Band 6's and E4's)
Head Tutor @ MasterGrade Education (5+ years tutoring experience with record breaking results)
Event Details
Date: Sunday, 28th August (2022)
Time: 2PM - 3PM
Location: ONLINE
GET YOUR FREE TICKETS NOW
Can't make it?
Sign up for a FREE trial lesson with us at www.mastergradeeducation.com/free-trial
Contact email: admin@mastergradeeduction.com