Description
Wednesday 1 March, 2016
6:30pm - 8:30pm
6:30 - 7pm Doors Open
7 - 7:30pm Kaitlin Zhang on Content Marketing
7:45pm - 8pm Richard Etienne on How to Promote Your Blog
8 - 8:15pm Q&A
8:15pm - 8:30pm Networking
Kennington Park Business Centre
In this workshop, you'll learn how to use content marketing to promote your personal brand online so you can establish yourself as a thought-leader in your field and attract the best opportunities. We'll go over blogging, micro-blogging, video blogging, content curation. You'll learn how to choose the best content strategy for you and learn how to promote the content. Bring your questions and Kaitlin Zhang will answer them at the Q&A portion.
Slides will be shared after the event.
At the end of the event, you'll have:
- A clear content marketing strategy
- An editorial calendar for content creation and promotion
- A vision for your career plan
- Knowledge on how to promote your blog with guest bloggers, influencers and celebrities
The best way to learn something is to do it.
Guest Speaker - Richard Etienne
Creative Director at branding agency OPELLO™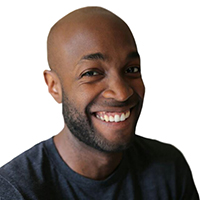 www.opellomedia.com
Richard will be speaking about how to promote your blog with guests, influencers and celebrities.
Since 2007, Richard has worked as a digital marketing consultant to the who's-who in branding including professional football clubs, global banks and instantly recognisable drinks brands. As a public speaker, he has taught the fundamentals of promoting a strong brand to start-ups and universities in four different countries and also became a proud father to an adorable, cheeky chap.
Richard is regularly called to speak at events because he teaches with passion, authenticity and from a place of expertise. His aim is to ensure you always come away from his events, blogs or courses learning something of value.
---
What you need to bring to the workshop, in order to participate fully:
- Something for note-taking
- Your calendar, whether on paper or on your phone
- Smiles and a "can-do" attitude
Volunteer for The Event
If you are interested in volunteering for the event, there are a variety of roles for before the event, during the event, and after the event, both online and offline. Please sign up for a volunteer ticket. Thank you and I appreciate your support.