Description
Are you an entrepreneur or a corporate professional with the following:
industry expertise
skill set in a specific domain
talent or hobby
Then you are an expert that can build a unique speaker profile in as little as 30 days.During this free webinar, we go over the top 3 ways to get booked for speaking opportunities in 2017 and beyond.
We cover:
How to build a basic speaker profile
How to optimize speaker engagements
Top ways to get noticed by event organizers and get booked.
Agenda:
1. Understand the Speaker Circuit
2. Define Your Expertise
3. Define Your Audience
4. Define Your Price
5. Pre Speaker Booking
6. During Speaker Booking
7. Post Speaker Booking
8. Outbound
9. Inbound
10. Repeat
---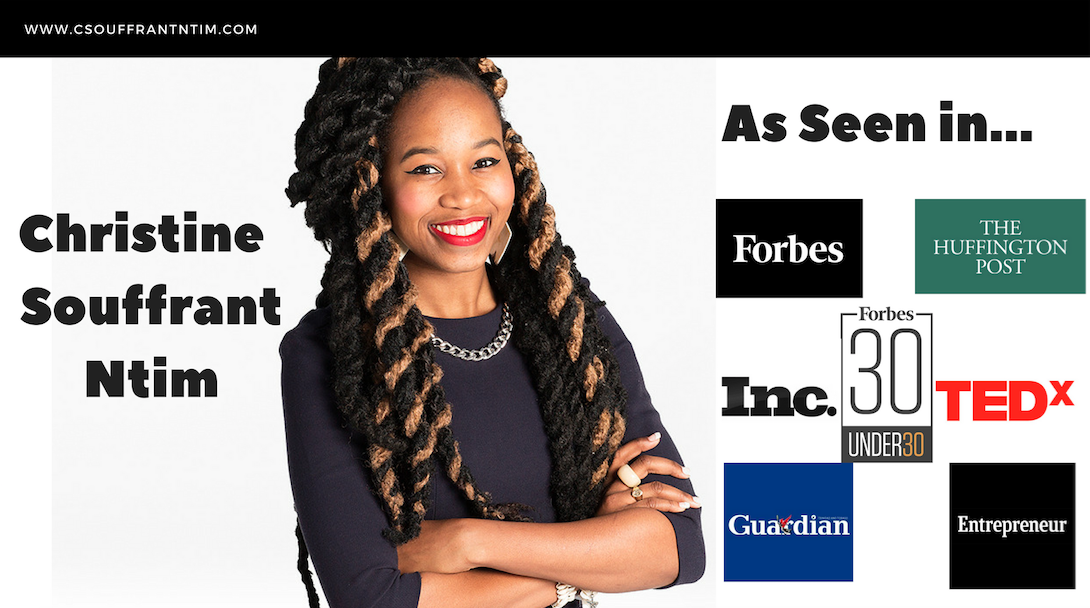 ---
About the Host:
Christine Souffrant Ntim is a Haitian-American entrepreneur with over 7 years business management experience across 30+countries. She was selected for Forbes 30 Under 30, AdAge 40 Under 40, Haiti Changemakers 1804 List, and Caribbean Change Makers 30 Under 30 in 2016. She speaks on leadership, disruptive entrepreneurship, and exponential tech AI, VR, Robotics at the United Nations, TEDx, European Union Forum and over 20+ global conferences each year. She also interviews top influencers in the Middle East as the Managing Chapter Director of Startup Grind Dubai, powered by Google for Entrepreneurs. She is the founder of Vendedy, a social network connecting people to street markets with the aim of digitizing a $10 trillion dollar black economy and centralizing the world's 200,000 street markets. Today, Christine is an award-winning keynote speaker, traveler and serial entrepreneur who builds startup ecosystems for entrepreneurs via GlobalStartupEcosystem.com and BrandEntrepreneurs.com.
Follow her on Facebook: https://www.facebook.com/csntim and Twitter: https://twitter.com/Csouffrantntim