Location
Topgolf - Lake Mary, FL
1010 Greenwood Blvd
Lake Mary, FL 32746
FREE Homebuyer Seminar @ Topgolf! Learn about the MANY WAYS to qualify for a home in 2022-2023. 0-3.5% down options available!
About this event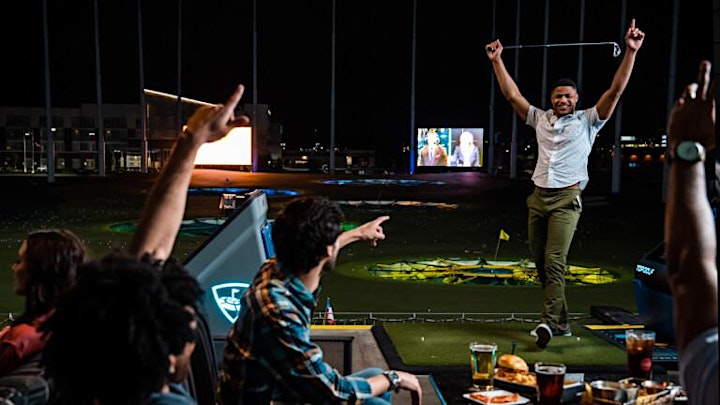 If you make $60,000/year, have $9,000 in assets and have a credit score of at least 600 you may qualify for a home loan!
Andrew Webb, a licensed Mortgage Loan Officer, will teach you everything you need to know about the homebuying process including:
- The current real estate market in your area
- Why the mortgage process is and isn't scary (hear Andrew's horror story and why I wont happen to you).
- The benefits of OWNING vs RENTING
- How to buy your first investment property or second Home
- Selling your home to purchase a bigger home
- Much much more!
We'll cover key topics like:
-CREDIT
-INCOME REQUIREMENTS (EMPLOYED OR SELF-EMPLOYED) A
-ASSETS
-HOME SHOPPING
Meet an entire home purchase team of professionals at each event. Talk with an experienced mortgage lender (Andrew Webb), a licensed Realtor, a Insurance Agent and a Home Inspector all in one place!
Education includes dinner and gameplay. You must attend the presentation to play and dine.
Buy your FIRST HOME or NEXT HOME with as little as 0-3.5% Down!!!
**All attendees will get a $500 credit towards your appraisal and a very special FREE closing gift when you purchase through The Andrew Webb team in the future**
Planning to buy a home has never been more FUN! Join us at Topgolf in Lake Mary, FL for a FREE homebuyer education seminar. The education, game play, food and drinks* are all INCLUDED! Multiple dates available so pick a date that works for you. Homebuying has NEVER been this FUN!
Multiple Dates Available. Choose and reserve your reservation via Eventbrite
Address: 1010 Greenwood Blvd, Lake Mary, FL 32746
*Only Non-alcoholic beverages included. Limit 1 Entrée per person. There are full-service bars at the venue which can be utilized by attendees. Must be 21+ years old to consume alcoholic beverages.
DISCLAIMER: Please limit to 2 guest per party if possible. Email Homeloandrew@gmail.com with any special request (families that can't find sitters). We'll try to accommodate. :-) We reserve the right to refuse entrance or service to anyone including repeat guests.
**EVENT IS EXCLUSIVELY FOR FUTURE HOMEBUYERS ONLY. NO UNIVITED REALTORS, LENDERS OR OTHER REAL ESTATE RELATED PROFESSIONALS PLEASE. THIS IS A PARTNER SPONSORED EVENT - Thank you!**
This workshop is hosted by Andrew Webb aka Home Loan Drew - an exciting, honest and knowledgeable 5-star rated Florida Loan Originator. Team Andrew Webb has help HUNDREDS of future buyers achieve their homeownership dreams each year, and has access to hundreds of millions in home lending funding! He helps facilitate the homebuying process all while making the lending experience pleasant and exciting!
Again, this seminar is 100% FREE so leave your credit card and checkbooks at home. No pressure, only planning! Enjoy good Food, Drinks and Education for everyone! We'll see you at Topgolf, in Lake Mary FL!