About this Event
Whether you're a first time home buyer or a seasoned veteran, everyone wants to know the essentials to being a smart shopper! At this 4-hour Home-buying Brunch & Learn, hosted by the Young & Partners Real Estate Team, you'll learn everything you need to know about buying a home, and talk to qualified, local experts about mortgages, inspections, closings and more!
Sign up for this FREE event and you'll:
Gain an in-depth understanding of the Home-Buying Process
Hear directly from Industry Insiders involved in each step of the buying process
Learn from a Q & A with a panel of experienced home buyers
Sign-up for FREE Mortgage Pre-approvals & Buyer Consultations
Discuss the essentials to being a "Smart Shopper"
Get exclusive client offers & specials from industry experts
Discuss Current Financing Options & Steps to Qualify for a Mortgage loan
Complimentary Brunch Catered by SRP Park's best Chefs
Learn from local experts:
Young & Partners Real Estate Team
First Choice Mortgage, Mortgage Bankers
Chuck Tolbert, All Star Home Inspections
Josh Keck, Ellefson Transportation Group
Cece Stallings, Mcleod & Murdock Attorneys at Law
Court Bull, Horne's Pest Control Company
Eddie Bussey, State Farm Insurance
Seating is LIMITED, & Registration is REQUIRED. Sign-up today!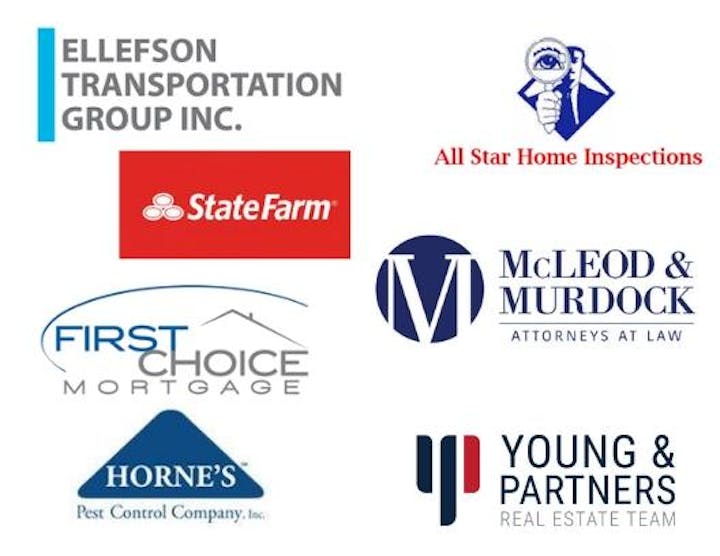 Top Selling Realtors Committed to Helping YOU See Your "Bigger" Picture Through Real Estate
The Young & Partners team has a versatile and worldwide perspective that is a welcome benefit to home buyers and sellers everywhere. We are convinced that this makes us phenomenal Realtors & Consultants. The core values we live by are honor, courage, and commitment. We are committed to helping you see the visions of your real estate future.
When you work with our team, you get:
A Team who understands the unique needs of working with military service members and their families
Experts who understand the unique requirements of VA loans
A committed ally to negotiate on your behalf
A proven relationship-builder with unparalleled interpersonal skills
A pricing expert with an intimate knowledge of the market
Buyer & Seller access to great resources through our professional networks
An effective communicator and exceptional listener
The backing of a #1 trusted company, Keller Williams Realty
OUR ACHIEVEMENTS:
179 Homes Sold & Families Served | $35 Million Closed Sales Volume
AWARDS & RECOGNITION:
2018 KW DOUBLE GOLD MEDALLION Award
2018 KW Augusta "TOP 5" Group
2018 NOVEMBER- 2nd Place Top Written Group | $1,489,850
2018 NOVEMBER- 2nd Place Top Closed Group | $1,241,250
2018 SEPTEMBER- 2nd Place Team- Listings Taken | $685,000
2018 AUGUST- 1st Place Team- Contracts Written | $1,907,427
2018 AUGUST- 2nd Place Team- Listings Taken | $1,143, 800
2018 AUGUST- 2nd Place Team- Closed Sales Volume | $1,079,900
2017 KW GOLD Award |2016 KW BRONZE Award
2017 KW Augusta Partners- Ranked "Top 3 " Agents
2017 CSRA "Top 100" Agents- Ranked #77 of 1237