Description
Gretchen Coley, the host of Holly Springs Networking powered by Rockstar Connect, invites you to an evening of Rockstar Connect networking at the Hickory Tavern on Thursday, December 13th, 6 PM - 8 PM.
It is a mix-and-mingle, after-hours business networking event and all may attend. Unlike other evening networking events, admission is free of charge, there are no boring speakers and no one is trying to sell you anything. Bring your old friends, make new friends and create your next meaningful business connection.
Gretchen Coley, the host of Holly Springs Networking powered by Rockstar Connect will be providing all attendees with their first drink of their evening and Hickory Tavern Holly Springs is providing complimentary finger foods on a first come first served basis as well as the free event space. Attendees are encouraged to reciprocate the venue's generosity by making a beverage purchase and by tipping their servers. It is the Rockstar thing to do. Feel free to come early for dinner, or stay after for drinks.
Our sponsor for this event, Yoshi, will be providing a $50 gift card for their services to all attendees which can be used for free gas. To find out more about Yoshi and their services, please visit their website: https://www.startyoshi.com/
There will also be swag bags and raffles from local community sponsors, namely Hickory Tavern, Orange Theory- Holly Springs, Turner Home Design, Khara Orthodontics, Maureen Fee- Scout and Cellar, Doug meeker- Goosehead Insurance, Jimmy Valley- Union Home Mortgage, Jennifer Bennett- Rodan and Fields Consultant, Living Fit, Swoon Boutique, Shannon Allen- Scentsy and Thirty One, Allen Tate, Mason Jar Tavern, and Elite Spine and Wellness
Rockstar Connect events are held in hundreds of cities around the United States and Canada and hundreds of thousands of networkers attend Rockstar Connect events every year. Our hosts believe that you have to give in order to get, which is why they organize this monthly event to support their local business community. Direct all questions to Rockstar Connect: 1 (800) 205-2327.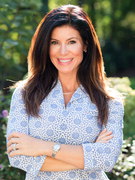 Gretchen Coley
https://www.gretchencoleyproperties.com/




Rockstar Connect
https://www.rockstarconnect.com/
All attendees are welcome, either living in or visiting the Greater Raleigh-Durham, North Carolina area: Fuquay-Varina, NC, Apex, NC, Cary, NC, Garner, NC, Raleigh, NC, Clayton, NC, Chapel Hill, NC, Carrboro, NC, Sanford, NC, Durham, NC, Dunn, NC, Wake Forest, NC, Smithfield, NC, Fayetteville, NC, Graham, NC, Feltonville, NC, Wilbon, NC, Irongate, NC, Hollemans Crossroads, NC, Friendship, NC, Cardenas, NC, Damont Hills, NC, Shangri-La Mobile Home Park, NC, Justice Heights, NC, Apex, NC, New Hill, NC, MacGregor Park, NC, Duncan, NC, Holland, NC, Knollwood, NC, Macks Village, NC