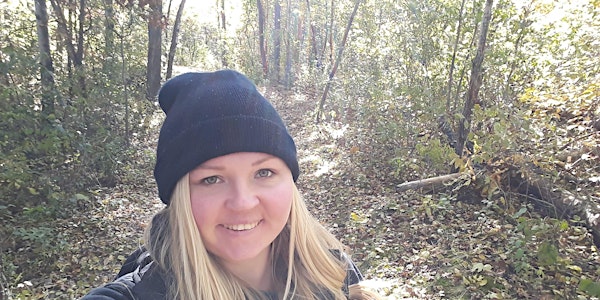 Free Hike Friday: Intro to Minnesota Outdoors
Come on a free fun hike with a naturalist from EcoElsa llc to learn about the outdoors in the state you call home!
When and where
Location
Fort Snelling State Park 101 Snelling Lake Road Saint Paul, MN 55111
About this event
Free Hike Friday: Intro to Minnesota Outdoors
On this hike we will be covering the basics of enjoying the outdoors in Minnesota! It is geared for people new to getting out in nature. So we will be going over cool things about the outdoors, basic safety and hazards, and many of the different resources available to help continue to make the outdoors accessible for you!
ABOUT FREE HIKE FRIDAY
EcoElsa is a business with three main goals;
1) Helping people get outdoors to learn and have fun
2) Creating resources so that anything can be taught outdoors; and
3) Making the outdoors more accessible for more people
So to continue to support this we will be hosting 1-2 free hikes on Fridays every month! The hikes will help different groups of people get outdoors who traditionally have not had the same access to nature. Each of the hikes will also cover a specific topic in addition to being geared for a certain group of people. To Learn more check out our website! https://ecoelsa.com/
Important Things to Know!
The hike is free the parking not so much...
Parking
The parking in Minnesota State Parks is not free you will need to purchase a day pass for $7 or a yearly pass for $35, view more details here.
Public Transportation
The nearest lite rail stop is Fort Snelling Station from which you would need to take Minnehaha road to the Historic Fort Snelling Fort and then take the stairs or the Minnesota Valley State Trail to the Thomas C. Savage Visitor Center in Fort Snelling State Park. It would be about a 1.2 mile walk or bike ride one way and take approximately 25 minutes walking. For more info about getting to Fort Snelling Station click here. To see directions from Fort Snelling Station to the Thomas C. Savage Visitor Center click here.
Biking
There are lots of routes to take to the nature center by bike depending on where you are coming from the most direct to the Visitor Center is via Minnehaha trail. There is also a bike rack there to park and lock your bikes as well as a Nice Ride bike station if you are looking to rent a bike to get to and from where you need to go! https://www.niceridemn.com/
Hiking
The trails we will be using are rated between a 1-2 in the EcoElsa trail rating system. Please let us know in your registration if a participant will be using a wheel chair or will need other assistance during the program and we will do our best to accommodate. Below are the descriptions for 1 & 2 rated trails check out our nature tour page for more information on our rating system. https://ecoelsa.com/naturetours/
1 = mostly flat paved trail or boardwalk but up to a 5% grade (3 degrees)
2 = paved trail with 1-2 small hill between a 5% and 10% grade (3 to 6 degrees) or unpaved flat trail that is firm and stable
Frequently Asked Questions
When would a program be canceled & when would you notify me?
A program would be cancelled in the event the weather conditions would be unsafe or miserable for participants. We also will consider driving conditions when making this decision. You would be notified via email at least 24 hours in advance.
Would you reschedule a program after it has been canceled?
Depending on educator availability we may reschedule canceled programs for the next month. Priority registration would be given to participants who were already registered for the canceled program and then more spaces opened up if there was still room.
Can I request a hike topic or park for future Free Hike Fridays?
Yes! We love receiving input on what topics would interest you and what parks you would like us to come to. We want to help reach all different communities! You can request a program on our contact page just let us know that it is for a Free Hike Program.
Important Note: By registering for and attending EcoElsa's Free Hike Friday you agree to the EcoElsa event waiver. Please review in full here.