FREE- Guinness World Record attempt in London- largest currency symbol usin...
Description
Breaking a Guinness World Record will be attempted in London this summer! It is COMPLETELY FREE!!! We are looking for 1000 EXCITING INDIVIDUALS who will like to attend this great event.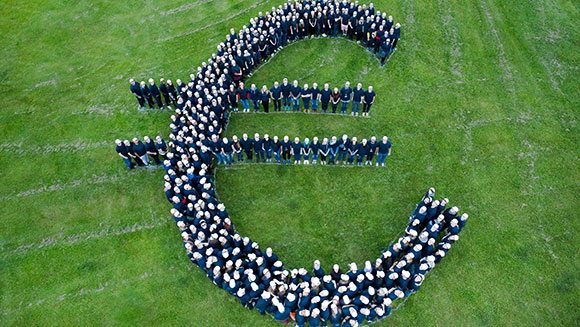 Breaking a Mass participation Guinness World Record will be attempted in London to mark the end of summer! This event is organised by Valerie Kerri, Nigerian best-selling author of 'The JJC Handbook' a how-to manual for Nigerians living in the UK.

Valerie in conjunction with various groups and sponsors is trying to raise awareness to the declining state of the Naira against foreign markets and currencies like the Pound and Euro. The day promises to be a fun-filled day with attendees encouraged to participate with friends and family. The family day will end with all registrants having group family picnics after the attempt.
It is COMPLETELY FREE!!! 
Attempt Details? More than 800 people must stand in the currency shape for at least 2 minutes recorded by the award officiator to beat the previous record.

Why the Naira? To protest against the rapidly declining Naira exchange rate which is causing an economic depression and unrest in the country (Nigeria).

Where and when?
Date: Saturday, 1st October 2016
Time: 12 noon- 3.00pm
Venue: Hampstead heath park, London

The current record is 800 people forming a Euro symbol in 2015. 
Previous year attempts.
2015 record breakers: http://goo.gl/gBvadg
2014 record breakers: http://goo.gl/tV5aw9

Attempt Reference number: 160622133817lhcs
FAQ's
Can I bring friends?
Yes, but please try to register all attendees as we cannot guarantee that they will be able to participate otherwise. 

How long will this take? 
We expect an hour for sign up and 10-30 minutes for attempt itself. Please arrive on time to prevent delays. 

What happens afterward?
A huge picnic in the park!!!!

Are there ID requirements or an age limit to enter the event?
Yes and No, you must be over 18 to participate in the attempt but all ages and children are welcome as spectators.

What can/can't I bring to the event?
Any dangerous items including alcohol, fireworks and placards

Where can I contact the organizer with any questions?
naira.gwr@gmail.com or kerrivalerie@gmail.com

Do I have to bring my printed ticket to the event?
No, you just need your name and email address. 

The name on the registration/ticket doesn't match the attendee. Is that okay?
Yes, that is fine. Just bring some ID to prove your age with you for identification.