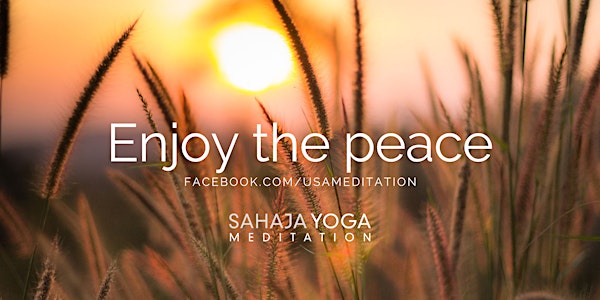 Free Guided Meditation Workshops - Sahaja Yoga Meditation
Learn to meditate and feel the peace with the help of Sahaja Yoga Meditation. Meditation can significantly help improve the quality of life!
About this event
Looking for peace and mental silence? Looking to develop a meditative practice that can help in day-to-day life? Welcoming all to join Sahaja Yoga Meditation group that will help set up a daily meditative practice. This will not only help in feeling more peaceful and balanced but also help in achieving physical, mental and emotional well-being. It is easy and anyone can do it. Try for yourself!
All classes are always free of charge!